Order Your SFWA Cookbook Now!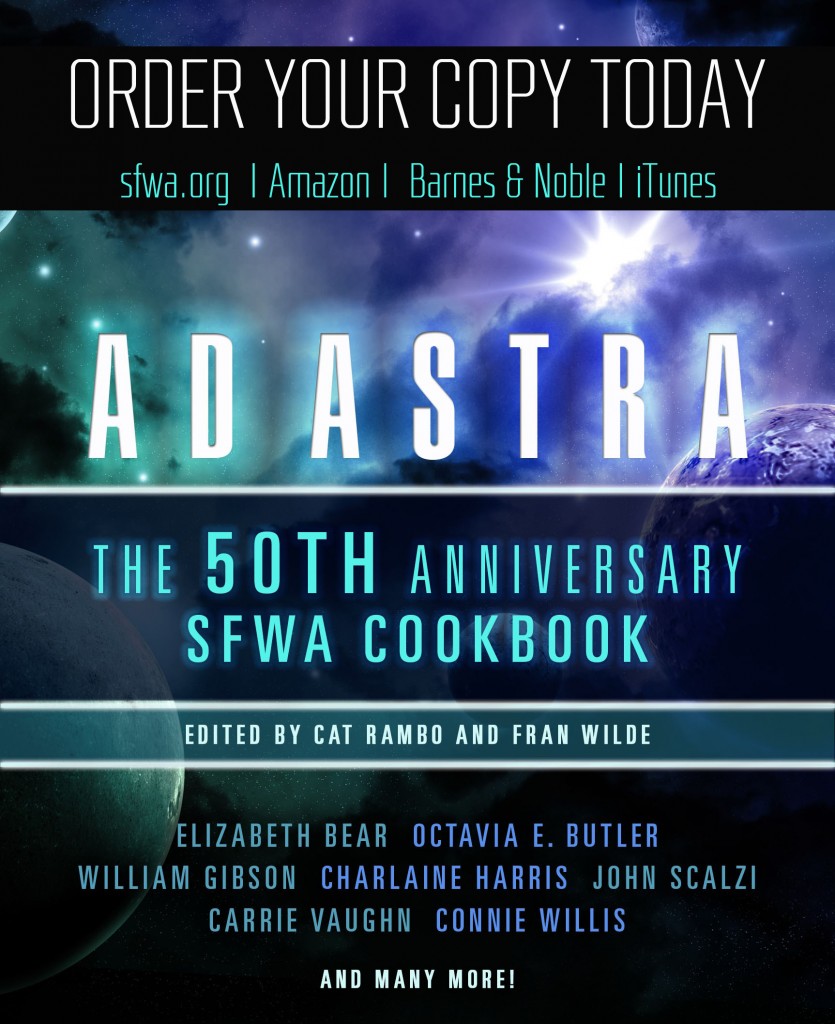 The 50th Anniversary SFWA Cookbook features dishes as creative and varied in taste as the authors who shared them. (Please do not eat actual authors.) From Alien Scones to At the Fruitcake of Madness, DOOM Cookies, Falling Cloud Cake, and Miss Murder's Black Forest Trifle, these recipes will help you prepare the perfect celebratory spread, no matter who—or what—you're feeding!
All proceeds from this project go to SFWA's Legal Fund, which makes loans to eligible member writers who have writing-related court costs and other related legal expenses.
"Quirky, funny, delightfully weird… a hoot and also quite useful" – Geek Girl in Love
Here's the recipe:
50th Anniversary SFWA Cookbook
157 dishes & how-tos
134 contributors
So. Much. Coffee
Multiple Grand Masters
Hugo, Nebula, & Locus award-winners
Agents, editors, artists
Several badgers
Order Form
You can purchase a print or ebook version of Ad Astra from various online vendors by clicking here.
If you wish to order directly from SFWA, which will help SFWA's Legal Fund even more, fill out the form below. Note: you will be taken to the Paypal website to provide payment after completing this form. You may use paypal or a debit/credit card to purchase.