2009 ENDEAVOUR AWARD FINALISTS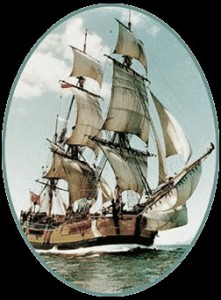 Portland – Three novels and two collections of short stories written by Pacific Northwest writers are finalists for the 11th Endeavour Award and the $1,000.00 honorarium that accompanies it. The winner will be announced November 27 at OryCon, Oregon's annual science fiction convention.
The finalists for 2009 are: "Anathem" by Seattle, WA, writer Neal Stephenson; "Ill Met in the Arena" by Dave Duncan, who lives in Victoria, BC; "Long Walks, Last Flights and Other Stories" by Ranier, OR, SFWA Member Ken Scholes, "Space Magic" by SFWA Member David Levine of Portland, OR; and "A World Too Near" by SFWA Member Kay Kenyon, of Wenatchee, WA.
The annual Endeavour Award honors a distinguished science fiction or fantasy book, either a novel or a single-author collection of stories, created by a writer living in the Pacific Northwest. Entries are read by seven readers randomly selected from a panel of local fans and readers. The five highest scoring books then go to three judges, who are all professional writers or editors. Books entered for the 2009 Award were published during 2008.
The judges for the 2008 Award are Joe Haldeman, John Helfers, and Sarah Zettel.
Joe Haldeman divides his time between Florida and Massachusetts, where he teaches writing at the Massachusetts Institute of Technology. He has published nearly 30 novels or collections of his stories and poetry. Haldeman's work has won the top awards in Science Fiction repeatedly — winning the Hugo Award five times and the Nebula Award four times. His best-known novels are likely "The Forever War" and "The Forever Peace." He is a lifetime member of SFWA and former president.
John Helfers is a full-time writer and editor of both fiction and non-fiction, working with Martin H. Greenberg of Tekno Books. He has worked on anthology and novel projects with many best selling authors. Helfers lives in Green Bay, Wisconsin. He is a lifetime member of SFWA.
Sarah Zettel is the author of 14 science fiction and fantasy novels, including "Reclamation," which won the Locus Magazine Best First Novel award, "Fool's War," a New York Times notable book, and "Playing God," which was included on the New York Librarians list of best books for teens. She is also project manager for the online fiction website Book View Cafe.
Award Eligibility for 2010 To be eligible for 2010 Endeavour Award, a book — either a novel or a single-author collection — must have been published for the first time in English during 2009.
Deadline to enter books published during 2009 is February 15, 2010. Full information on entering the Award is available on the Endeavour Web site: www.osfci.org/endeavour.
The Endeavour Award is sponsored by Oregon Science Fiction Conventions, Inc. (OSFCI), a 501(c)(3) non-profit corporation.