Andre Norton Award jury seeking candidate submissions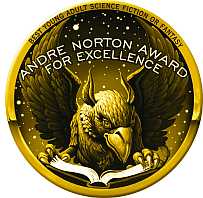 LOS ANGELES – The jury for the Andre Norton Award for Young Adult Science Fiction and Fantasy is actively reading works published in 2009.
The 2009 Norton Award jury members are James Bassett, Aliette de Bodard, Patrick Lundrigan, Michael Payne, Lawrence Schoen, Sherwood Smith and Lindalee Stucky. Publishers and authors may contact nebulanortonjury@sfwa.org for submission information.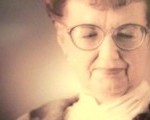 The Andre Norton Award for an outstanding young adult science fiction or fantasy book was established in 2006 by Science Fiction & Fantasy Writers of America. The award is named in honor of the late Andre Norton, a SFWA Grand Master and author of more than 100 novels, many of them for young adult readers. Norton's work has influenced generations of young people, creating new fans of the fantasy and science fiction genres and setting the standard for excellence in fantasy writing. Any book published as a young adult science fiction/fantasy novel is eligible, including graphic novels with no limit on word length.
About SFWA
Founded in 1965 by the late Damon Knight, Science Fiction and Fantasy Writers of America brings together the most successful and daring writers of speculative fiction throughout the world.
Since its inception, SFWA® has grown in numbers and influence until it is now widely recognized as one of the most effective non-profit writers' organizations in existence, boasting a membership of approximately 1,500 science fiction and fantasy writers as well as artists, editors and allied professionals.
Each year the organization presents the prestigious Nebula Awards® for the year's best literary and dramatic works of speculative fiction.