Invitation: SFWA's Annual New York Reception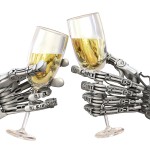 Date: November 23, 2009
Time: 7:00 PM – 11:00 PM
Location: Planet Hollywood, 1540 Broadway, New York, NY 10036
The Science Fiction and Fantasy Writers of America will host its annual reception for the publishing industry in a new location this year. Planet Hollywood, located at 45th and Broadway in Times Square, should provide a vibrant backdrop to the evening. The restaurant is handicap accessible with elevators and ramps to accommodate our guests in wheelchairs.
This is a chance for authors, agents and editors to mingle without having the pressure of a hectic convention schedule. But if you miss the con life, the A&E reception is conveniently timed to fall on the Monday after Philcon.
Please RSVP by registering to let us know that you are planning to attend.