Authors! 8 Tips For Your Website's Usability and Design
by Monica Valentinelli
In today's article, I'd like to share with you some tips to consider when you're reviewing your current website or when you're thinking about creating one. Let's take a look at these tips for your website's design and usability.
1. Structure Your Theme Around Your Update Frequency – First and foremost, I believe that you have to make a decision, up front, about how often you plan on updating your website. If you're not going to blog or update very often, you can simply choose a different website theme that's a little more static than a blog, but still attractive and professional. If your website isn't focused around a blog, visitors won't expect you to update your website as often, but you can still provide good, useful information for anyone who visits. Several themes offer you the ability to have a blog component integrated separately into your website, too.
2. Balance Text with Images – Images can be a great enhancement to your website and they can allow you to easily share content with your readers that they might enjoy seeing. However, your website copy is arguably the most important asset you have for many reasons. Copy allows you to reach your readers and search engines, and it also allows you to attract new visitors through Google and similar places. As an author, your content is exceptionally important because it's a reflection of you and your work.
3. Consider Saying "No" to Fancy Functionality – I've seen quite a few big budget author websites that have no text and lots of bells and whistles. Unfortunately, when you start adding a lot of fancy programming scripts, you can end up making your site inaccessible to the blind because there is nothing for them to read. Accessibility is a huge topic in website design because people with disabilities interact with the web differently than you or I might, and those groups have sued other companies for their oversight. Keep in mind, too, that not every visitor will have the latest software that is often required to interact with that complex functionality either. How many times do you stick around installing new software to interact with a website?
Additionally, depending upon how your website is programmed, search engines can also have a tough time picking up your content, which can hinder your ability to be accessed through search. If your functionality (Flash, JavaScript, QuickTime, etc.) ends up being a roadblock, that can affect how your visitors and search engines interact with your website.
4. Think About Avoiding a Splash Page – Do you have an additional page that your readers have to go through to get to your website? If your answer is "yes," then you have what is known as a "splash page." Regardless of how your website is structured, it can be questionable to have a splash page from a usability perspective, because it hampers your readers' ability to quickly get to the information that they want to see.
5. Design for Readability and Consistency – Even though you might spend hours reviewing color schemes and fonts, your website may not render the way that you want or expect it to. Sometimes, a website design will look totally different in a browser like Chrome than in Firefox, even though the website's programming is the same. Color can be more difficult to standardize, because two computer monitors may render color very differently. To avoid poor readability and to increase consistency in your design, try to ensure that your theme has a lot of contrast and offers common fonts. If you don't want to use a font like Arial, etc. for your logo, then I would consider turning text into an image or a logo.
6. Own Your Own Domain – Did you know that if you have your website on a free domain like WordPress, Blogger, Typepad or Blogspot that you may not own your own content? Every free service — including blogging and website platforms — has a Terms of Service (ToS) that spells out what your rights are. I highly recommend reviewing the Terms of Service of the websites you've registered for and consider owning your own domain. Also, if you own your own domain it does tend to look more professional than if you use a free service. After all, what is your career worth to you?
7. Provide Easy, Intuitive Navigation – There is nothing ( and I mean nothing) worse than having to hunt and peck on an author's website to find what I'm looking for. I can't tell you how many times I have had to dig through pages of cat pictures or other personal information just to find out more about an author's book or their bibliography. Your website navigation should be easy for people to browse and should be centered around your primary focus. If your website is about you as an author, then cater the navigation to your multiple audiences: readers, reviewers, agents, editors and the press. If your website is about you as a person, then be clear about that on a FAQ page and redirect visitors to your professional presence.
8. Offer the Ability to Search – Remember what I said about being able to find things on your website? A visitor shouldn't have to click back to a search engine to look for things that are on your website. Some websites offer built-in search functionality; some don't. Either way, it's a good idea to double-check your site to ensure that it has that ability.
The good news is that you don't have to listen to or agree with anything I've said in this article, because you can see for yourself how your website's design and usability is affecting your visitors through your website analytics data.
Google Analytics (GA) doesn't charge you a dime to use their service. Even though you technically don't "own" the data (e.g. you can't maintain it or download all of it), there is a lot of insight you can glean from the reports. There are also quite a few other web analytics services you can explore, and many of them may charge you a fee. Since there isn't "one" standardized method of garnering the data from your website, different programs may provide you with different insight. Fortunately, GA has some tutorials and the program is pretty intuitive.
The thing to keep in mind when deciding whether or not to add analytics, is that the data that you learn from a tool like Google Analytics can help you improve your website's design and usability. Simply identify what questions you want to answer and then leverage your data to find the answer.
About the Author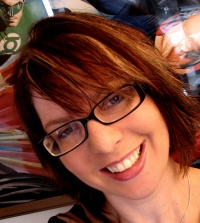 Monica Valentinelli is the content and web analytics manager for the digital sheet music retailer and publisher Musicnotes.com and the project manager for the horror and dark fantasy webzine Flamesrising.com. Monica is an aspiring novelist working on revisions for her first novel which she's talked about at VioletWar.com; she has several non-fiction, short fiction and game writing credits to her name including her recent digital e-book release entitled THE QUEEN OF CROWS.
To read more about Monica, visit her blog located at www.mlvwrites.com.