A Note to SFWA Members Regarding Night Shade Books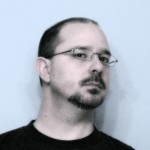 Dear SFWA members:
This week, we became aware of three recent instances of Night Shade Books acting against the contractual and legal interest of authors, specifically by not reporting royalties when contractually specified or reporting them inaccurately and/or distributing books in a medium for which it had not legally secured rights.
Night Shade does not dispute these events, and shortly after these incidents came to light contacted SFWA as well as released a public statement apologizing to the authors affected, and said it was working to address their problems. It has pledged to work with SFWA to find other authors who have issues with Night Shade.
We are heartened that Night Shade has issued an apology and has pledged to correct its problems. These are needed first steps for a growing publisher that has published some memorable science fiction and fantasy in the last few years, including this year's Nebula Award winner for Best Novel, The Windup Girl. Regardless of reasons given, such behavior by a publisher to its authors is unacceptable.
With these facts in mind, by vote of the Board, Night Shade Books is on probation as a qualified SFWA market for a period of one year, effective immediately.
In this case, "probation" means that although Night Shade Books remains on our official list of qualified SFWA markets, during the term of probation, acceptance for SFWA qualification of fiction contracted for publication by Night Shade is suspended. If Night Shade successfully completes its one-year probation period, fiction contracted by Night Shade during that time will be viewed as acceptable for qualification for SFWA membership. If it does not SFWA will remove Night Shade Books from the list of approved markets.
No fiction contracted and paid for (by initial advance payment) before the term of probation will be affected by Night Shade's probationary status.
During the period of probation, we expect the following from Night Shade in order for it to remain on the qualifying list after its probation period:
1. That it fulfills its contractual and financial obligations to the authors it has already published, including full and accurate accounting of royalties per contract, with payment of any royalties outstanding;
2. That it examine its catalogue to ensure it is no longer offering fiction in formats for which it has no rights, and makes whole those authors whose rights it has violated;
3. That it institutes procedures and hires sufficient staff to ensure accurate record keeping for contracts and payments, both for previously published and future authors;
4. That there are no instances of contractual violations on the part of Night Shade Books against authors signed to publishing deals after the start of the probationary period.
During the probationary period, and depending on member participation, SFWA will be in contact with its members who have outstanding Night Shade contracts to assure Night Shade is fulfilling its contractual obligations to them, or is actively and affirmatively working to correct previous violations.
While SFWA may act at any time to deal with a member complaint against Night Shade, at or near the six month mark of the probationary period it will perform a formal review of Night Shade's progress on tasks above, with the results to be provided to the members of SFWA via our normal means of member communication.
SFWA takes seriously its mission to act in the interests of our members, and of writers of science fiction and fantasy. Placing Night Shade Books on probation as a qualifying market is not an action we have taken lightly. Our hope is that Night Shade Books will consider this probation period as an opportunity to take the necessary steps to correct its problems and to ensure its authors receive fair treatment, today and in the future. If it does, we will be most happy to retain it as a SFWA qualifying market.
Yours,
John Scalzi
President, SFWA