Speculative Literature Foundation Gulliver Travel Research Grant opens to proposals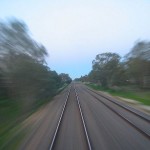 The Speculative Literature Foundation (SLF) is accepting proposals for the Gulliver Travel Research Grant from July 1st 2010 until September 30th 2010.
SLF travel grants are awarded to assist writers of speculative fiction (poetry, drama, creative nonfiction) in their research. They are not currently available for academic research. They currently offer one $800 travel grant annually, to be used to cover airfare, lodging and/or other travel expenses.
Past winners have included SFWA members Caren Gussoff, Christopher Barzak and N. K. Jemisin.