SFWA annual business meeting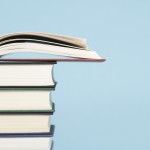 Science Fiction and Fantasy Writers of America will hold  this year's annual business meeting on Saturday, October 30th, at the 2010 World Fantasy Convention in Columbus, OH.
Room: To be announced
Schedule:
8:30-9:00am Light continental breakfast
9:00-10:00am Business meeting
(Note: The business meeting  was scheduled so as not to conflict with regular WFC programming.)
RSVPing will allow us to let you know the room and send you the agenda ahead of time.  Please do help us encourage members to attend the business meeting. We need 31 active members to have a quorum.

About World Fantasy Convention
The  World Fantasy Convention is an annual gathering of professionals, collectors  and others interested in the field of light and dark fantasy art and  literature. The number of attending memberships are limited, and usually  sell out in advance of the start of the convention. The World Fantasy  Awards are presented during a Sunday afternoon banquet.
Columbus is noted for O. Henry and James Thurber, brooding gargoyles, "unicorns in gardens", and is home to a global community of authors, editors, publishers, artists, agents, and others who share a serious interest in fantastic literature and art.
The convention's theme will be focused on the whimsical side of fantasy.
About  SFWA
Founded  in 1965 by the late Damon Knight, Science Fiction and Fantasy Writers  of America brings together the most successful and daring writers of  speculative fiction throughout the world.
Since  its inception, SFWA® has grown in numbers and influence until it is  now widely recognized as one of the most effective non-profit writers'  organizations in exstence, boasting a membership of over 1,700  science fiction and fantasy writers as well as artists, editors and  allied professionals.  Each year the organization presents the  prestigious Nebula Awards® for the year's best literary and dramatic  works of speculative fiction