Guest Post: Writing Advice
by Helena Bell.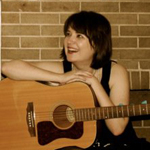 Dear Potential Writer,
My [neighbor, parent, co-worker, grocery store check-out person] told me that you are working on a novel and could use some advice. Because I am a [very famous, little famous, not at all famous, my own mother can't remember my name] writer, they asked me.
Maybe your novel is finished, and you want someone to read it and tell you whether it's any good. Maybe you're almost done, but not sure whether it's worth the effort. Or maybe you just have an idea and want me to write the novel for you for a ½ share of the profits. Whatever the case, there's a limit as to what I can do for you. It's not because I don't like you, your novel, or your idea. It's not because I am too busy signing autographs. And it's not because I am jealous of your talent and want to eliminate my potential competition. It's because it's for your own good.
A lot of other writers, better writers than I am, have answered this question before: glibly, honestly, intelligently. They use comparisons to plumbers, lawyers, and other professions for whom you would never think of asking for free advice. I've read these responses and passed them on to my writer friends because when we read them we sigh and say, 'Yes, that is it exactly.' But that's not what you want or need to hear right now. You want the sufficient and necessary conditions to publication. You want to make sure you don't make a fool out of yourself through ignorance of the rules of etiquette. You don't want to spend ten years doing X, when it turns out you should have been doing Y.

I know; I've been there.
I could tell you all the advice I received along the way (there wasn't much), and about the mistakes I made (there were many), but in the end… writing is a solitary life. It's you, your keyboard and endless supply of caffeine. It's about tape recording conversations in the car, keeping notebooks handy, and getting over your fear of writing about the people you know and stealing the most intimate details of their lives. It's not a club you can join with a secret handshake where Ursula K Le Guin pours you cognac, Kevin Brockmeier and Stephen King beg to join your charades team, and JK Rowling slips you a packet with the personal email addresses of all the editors and publishers in the world.
I know you want gratification. You want people to like your work, and by extension, you. You want to know that you're talented or at least 'good enough.' But I can't tell you that. I might be able to give you my opinion on certain basic elements of craft, the way an orthopedic surgeon could tell you that the bumps on your arm might look like some disease he or she studied in med school, but in the end I'm a writer: not the spokesman for the general public or an otherwise licensed professional. I'm neither an editor nor a publisher. I am not your path to success. In fact, I'm probably an off map detour that leads to an alligator infested swamp.
You're the one who has to figure out what you like and what you don't, what works and what doesn't. There are things to learn in terms of craft, and if you want to know them, pay for them: books on writing, workshops, creative writing classes. Different strategies work for different people. I could no more tell you that you need to apply X method or Y plot device than I could pick the winning lottery numbers out of a hat.
But wait, you say. There are critique groups and blogs and communities. Writers get together and help each other out all the time. They critique each other's work and bounce off ideas and do everything that you're refusing to do for me right now!
Yes. Yes to all those things, but you only get to join in when you're a writer.
But that's what I'm ASKING, you say? You want to be a writer and I won't tell you how?
Because there is no how. One day you're not a writer, and then you decide to become one. You begin by writing more and more every day. You join when you finish the things you start, revise the things you finish, and submit the things you revise. You join by being rejected again and again and by biting your tongue when you think lesser work is published in your place. You join by making mistakes, stepping on toes, and learning to apologize with grace—and often. You join by thinking yourself in circles regarding your work, your brand, and your aesthetic.
You want even more practical advice? Here:
1) "You are a terrible writer. I don't have to read anything you've written to know this. You don't read enough, you don't write enough. Fix both."
2) "Dare to write a miserable, sprawling, horrible failure."
You become a writer by writing. You learn by damaging your ego, and giving more of yourself than you take. By a thousand revelations, by millions of words you improve. It can take years, decades. You learn to deal with it. You lose a few relationships; see earlier note about solitary life.
If you survive to the end, you end up being a writer as if by accident. There's no salary, no benefits, and the hours are terrible. The writer's life is unglamorous and boring; no one makes an action movie about the time the author had a deadline to meet.
P.S. I lied. There is a secret handshake:
One day a [relative, co-worker, neighbor, grocery store checkout person] asks you for advice on their [finished, not yet finished, idea for a] novel. You tell them to shut up and write, and you do the same
Resources (if you think you can handle it):
SFWA's List of SF/F Writing Workshops
Short story markets: Duotrope or Ralan.
John Scalzi's What To Know Before You ask
•••
Helena Bell holds an MFA in Poetry from the Southern Illinois University in Carbondale and will graduate this spring from Washington University School of Law in St. Louis. She's decided to stay on an extra year to pursue a Tax LLM in order to fulfill her life long dream of having more letters follow her name than are actually in it.
She's a certified cave diver, a former SCUBA Instructor, and twice over debutante. Her fiction has appeared in Daily Science Fiction and her poetry has appeared in Pedestal Magazine, Rattle, Strange Horizons and other journals. Writing biographies makes her feel uncomfortably self conscious and she hopes this sentence finally gets her over the minimum suggested word count.
This post first appeared on her blog.