Save the World with Science Fiction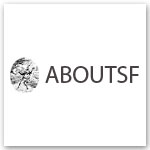 The Speculative Speakers Service at AboutSF.com provides information for educators and conference organizers who are looking for guest speakers. Members of SFWA, who'd like to talk about SF at schools, meetings, or conferences, are invited to register.
In order to create a guest speaker profile, which you will then be able to edit and manage yourself, please follow these steps:
Register for an AboutSF account or log in, if you have one already.  An active email address is required.
Log in and enable your AboutSF personal contact form (click the "Edit" tab under "My Account").  This will allow teachers and event organizers to contact you.
Search Speculation Speakers for your name:
-Does a Guest Speaker Profile already exist with your information? Send us an email (team@aboutsf.com) with your AboutSF account name and the Speaker Name, and we will link the profile to your account so you can edit and manage it.
-No profile? Create one under "My Account." All new profiles will be reviewed for accuracy and relevancy, so your profile will not immediately show up, but it will be checked and approved within a few weekdays.  (In the interim, it will appear 'whited-out' in your AboutSF account screen.)
If you have any questions, contact the AboutSF team via email.
AboutSF is a resource center for speculative literature, science fiction, and education. It is a joint project of the Center for the Study of Science Fiction at the University of Kansas, the Science Fiction and Fantasy Writers of America, and the Science Fiction Research Association, with generous support from Tor Books, The Heinlein Prize Trust, and several individual donors.