Odyssey Writing Workshops Charitable Trust
Announces Winter 2012 Online Classes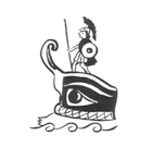 Jeanne Cavelos of the Odyssey Writing Workshops Charitable Trust has released the following announcement:
Last winter, we had a huge response to the three online courses we offered.  Writers from all over the world applied; only fourteen were admitted to each course.  Using the latest technology, we were able to interact with each other in live class meetings and exchange homework and critiques.  Students were committed and enthusiastic and worked hard, taking their writing to the next level.
For seventeen years, Odyssey has pursued its mission to help developing writers of fantasy, science fiction, and horror improve their work by holding its annual six-week, in-person workshop in Manchester, New Hampshire.  But two years ago we expanded our mission, taking the teaching techniques that are so effective at the workshop and adapting them to create online classes.  We have worked very hard to ensure that our online classes are of the same quality and caliber as our in-person workshop and that they deserve to carry the name of Odyssey.  Courses provide a supportive yet challenging, energizing atmosphere, with class size limited to fourteen students.
This year, I'm excited to announce that we are again offering three different online courses covering some of the most critical issues for developing writers:

Showing versus Telling in Fantastic Fiction
Course Meets:  January 4 – February 1, 2012
Instructor:  Jeanne Cavelos
Application Deadline:  December 8, 2011
Perhaps the first rule most writers hear is "Show, don't tell."  Yet in my experience, few writers actually understand the difference between showing and telling.  Even fewer understand that showing and telling are not two opposing possibilities, but two ends of a spectrum offering a range of subtle gradations.  To write with power, a writer must know where on that spectrum he should be at every moment, and he must be able to control the levels of showing and telling.  The skillful manipulation of showing and telling can make settings vivid, bring characters to life, put the reader in the middle of the action, and convey powerful emotions.  We will study examples of the successful and unsuccessful use of showing and telling.  We'll also discuss the special necessity of showing in fantastic fiction, and the challenges of doing so.
Secrets of Literary Agents
Course Meets:  January 9 – 23, 2012
Instructor:  Lindsay Ribar
Application Deadline:  December 13, 2011
The best chance a developing writer has of getting an agent is to query someone who has become an agent only in the last few years.  Such an agent is still developing her list of writers and is actively looking for new writers to represent.  Because of this, I felt the best teacher for a course on getting a literary agent would be just such an up-and-coming agent.
In Secrets of Literary Agents, junior agent and author Lindsay Ribar reveals everything authors need to know about getting and working with an agent.  The right literary agent can help shape and build an author's career.  The wrong one can sink it.  In this course, Lindsay will explain why you need an agent in today's market and what an agent can do for you.  She will show you how to identify qualified agents appropriate for your work, and how to figure out which of those are the best candidates to approach.  You'll learn what agents are looking for in a query, a synopsis, and a novel opening, and how many submissions yours must compete against to get an agent's attention.  Lindsay will take you inside the minds of agents to reveal how they evaluate projects.
Lindsay will also prepare you for working with an agent.  She'll explain the contracts between agents and authors:  clauses to avoid, clauses to insist on.  You'll learn how many authors an agent represents and what an average day is like.  She'll let you know what is reasonable for an author to expect of an agent, and what is unreasonable, and how to build a positive, long-term relationship with an agent.  Lindsay will also discuss changes and trends in the publishing industry, particularly those involving fantasy, science fiction, and young adult literature.  Which sub-genres, publishers, and editors provide the best opportunities for new writers?  What is the role of e-publishing from an agent's perspective?  And how are these changes affecting literary agents?
Narrative Structures in Fantastic Fiction
Course Meets:  January 25 – February 22, 2012
Instructor:  Bruce Holland Rogers
Application Deadline:  December 29, 2011
Award-winning author Bruce Holland Rogers finds structure one of the most useful guides when writing a story.  Often he will start a story with no more than a subject and a structure, and it will take him to fascinating places and leave him with a satisfying, unified story.
Structure can provide a story with unity, and it can give an author direction. If you ever get lost in the middle of writing a story, or you can't find the right climax, this course is for you.  Bruce will teach you how to identify and use powerful strategies, modes, and structures.  While most writers have a strong sense of what genre or sub-genre they're writing in, they have little sense of what type of structure they are using, if any.  This leads to muddled, dissatisfying plots.  Bruce will lay out a fascinating array of various structures, beginning with flash fiction structures, moving on to short story structures, and finally covering structures for long narratives.  Bruce will discuss the requirements and goals of these various structures, and how they can be developed with originality and emotion.
More information about our online classes can be found here: http://www.sff.net/odyssey/online.html
If you've visited the Odyssey site recently, you may need to click REFRESH on your browser to see the new content.
PLEASE NOTE:  Those application deadlines are coming up soon!  If you would like to apply for more than one course, you must apply separately for each one.
If you're ready to hear about the weaknesses in your writing and ready to work to overcome them, you'd be welcome to apply to our online classes and learn the tools and techniques to take your writing to the next level.