Guest Post: Book Publicity: Working with Bookstores
by John Kwiatkowski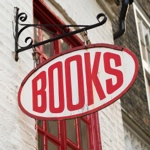 Publicity can be tricky. We know that not all authors are able to tour, and that touring can be expensive. There are a lot of way to help promote a book that don't involve touring. I'm still relatively knew to the world of book publicity (having only been the store's publicity manager for a year), but here are some tips from my experience.
Do research on a store before you stop in to introduce yourself. Is it a specialized store? We only stock mysteries, so coming by to tell us about your nonfiction book about para-sailing isn't going to be a valuable use of your time. When you stop by also makes a big difference. If you come by on a weekend afternoon, or when the store has an event going on you won't be getting our full attention.
When you do come by, we're going to want information about how we can get the books. If the books are with a small press or self-published, we're going to want to know where we can get them from, what kind of discount we receive from the distributor, and if they're returnable. Telling a bookseller, "It's available on Amazon," isn't going to help. Amazon also sells tires.
Who is stopping by to drop off a book for a store to review makes a difference too. If you're not able to stop in yourself, don't send in a family member. A wife telling us that her husband's book is the best thing ever written isn't going to be the most successful sales pitch.
If you do set up an event at a store, it may sound obvious, but an author promoting their event on their own Facebook and twitter helps out a lot. We have our own ways to publicize an event to our customers, and we have our events listed in the newspaper weekly, but the more an author can say, "I'm going to be in this city, on this day," the better our event turnout is going to be. Also, reaching out to existing fans can make sure that if an event has a small crowd, the crowd will be an engaged one.
Our events have a wide range of attendance. We don't always judge the success of an event by the number of people that show up. Things like how many books were sold, how many mail orders did we have, whether or not our customers have a good time, all factor in when we're considering an event a success. If we know that our customers had a really good time, we'll definitely invite an author back.
Authors obviously can't visit every city where they have fans, so one way to make the most of a tour is to ask bookstores if they can ship signed books. This allows fans that don't live near any tour stops to still get a book signed. We ship books all over the world. We can get them personalized, and even allow customers to ship books to us to get signed for them (as long as they buy the newest book from us). Letting fans know that the store has signed copies after the event is a great way to make sure that the store sells through all the copies they ordered for the event.
As a fan, I love knowing that an author is going to be at a store that offers to mail signed copies. If an author that I love isn't going to be at our store for their latest book, I'll order a signed copy from one of the stores they will be visiting.
Purely from a publicity angle, it's wonderful if authors have a publicity or media page on their website. When I'm updating the upcoming signings page on our website I often visit an author's website for an author photo and current biography. Having an updated biography and author photo makes updating our website so much easier. We don't always get that info from a publicist, so being to track it down on our own is a big help.
There are a lot of ways to help promote a book if a signing isn't possible. We understand that not all authors are able to tour. Things like guest entries on our store's blog, and Skype events are great alternatives to being able to visit the store. We also love having signed copies of books. Our customers are always on the look out for signed books from debut authors. If an author is open to having books drop shipped to their home, signing them, and then having them picked back up to be delivered to the store it can really help move a title.
The most important advice I think I can give is to have fun. If an author is having fun promoting their book, the fans and the booksellers know that. We carry that enthusiasm with us long after an author's event is over.
•••
John Kwiatkowski is the Publicity Manager for Murder By The Book, a mystery bookstore in Houston, Texas.