Worldcon Participants, Tuesday Funk Wants You!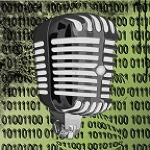 Tuesday Funk, Chicago's eclectic monthly reading series where good writing and good beer mix, is looking for five writers to fill out a special program of speculative fiction readings on the evening of Tuesday, September 4th, 2012.
Hosted by William Shunn and Sara Ross Witt, Tuesday Funk readings take place the first Tuesday of every month at Hopleaf Bar on Chicago's North Side. Each edition features five writers reading for 12 minutes apiece, plus a "Poem By Bill" and a halftime break for beer.
For its September 4th reading, Tuesday Funk wants to draw on the immense pool of imaginative talent converging on Chicago for Worldcon. If you plan to spend some extra time in Chicago after the con, you are invited to submit your name for consideration. For more information, please visit the Tuesday Funk website.