SFWA Announces Honorees of the 2012 Solstice Awards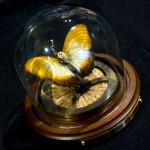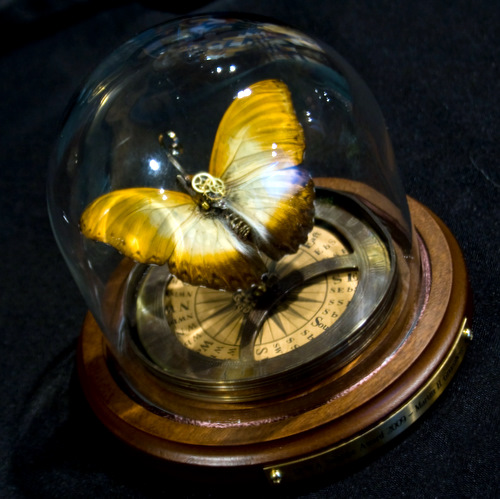 The Science Fiction and Fantasy Writers of America are pleased to announce Octavia Butler and John Clute as the recipients of the Solstice Awards for 2012. The Solstice Awards are granted to up to three persons, living or dead, who have consistently had a positive, transformative influence on the genre of science fiction and fantasy.
Octavia Butler (June 22, 1947 – February 24, 2006 ) was a giant in the field of science fiction and fantasy; her work was awarded Nebula and Hugo awards, and she was the first science fiction writer to be granted the MacArthur Foundation Genius Grant. Butler's fiction delved into sociological, political and religious issues, explored gender, sexuality and cultural identity. She looked for the problems in the world, and tried to find answers and solutions. Butler's works include the Nebula Award winning novel Parable of the Talents, Fledgling, Kindred, the Patternist series, the Lilith's Brood series and numerous short stories.
Butler passed away in 2006. SFWA is proud to posthumously award her the Solstice Award for her influence in science fiction and fantasy.
"My first encounter with Butler's work came when her Lilith's Brood series was pressed on me by a friend, who wouldn't let me read anything else until I read the books. As time goes on I find that this is how so much of Butler's work was discovered — by word of mouth from someone who found their lives changed by Butler's ideas and prose. Butler left us far too early, but her influence remains, grows and deepens with every year. I'm proud to have SFWA honor her and her legacy with the Solstice."
~John Scalzi, SFWA President
"When Octavia won the MacArthur she told the Seattle Post-Intelligencer, "People may call these 'genius grants,' but nobody made me take an IQ test before I got mine. I know I'm no genius." That's true. She was something better. She was a woman who looked for the most difficult and important task she could possibly do, and then did it.
I'll miss that deep, beautiful woodwind-like voice of hers. I'll miss her tall, imposing presence. I'll miss her sense of humor, her kindness, her courage, her strength.
Most of all, I'll miss the books she never got the time to write."
~Michael Swanwick, Memorial to Octavia Butler, Philadelphia Enquirer
 •••
John Clute (born 1940) is a Canadian-born author and critic. Clute's most notable contribution to the field consists of his work on a trio of reference works: the Encyclopedia of Science Fiction, the Encyclopedia of Fantasy, and the Illustrated Encyclopedia of Science Fiction, all of which won Hugo Awards in the category of Best Related Work. Clute is also the author of several collections of criticism and critical essays on the genre, as well as the 2001 space opera, Appleseed, which was listed by the New York Times as a Notable Book for the year.
"Science fiction is a literature of the future, but it also has a rich and complex past. Without the work that Clute has done, as a critic, commentator and as an encyclopedist, the genre's understanding of itself would be substantially less rich. Clute is an invaluable asset to the genre because of how well he understands it, and in understanding it, helping it understand itself. This Solstice is deserved for work already done, and for how, through that work, the field will define itself in the future."
~John Scalzi, SFWA President
"It's hard to say just how good this makes me feel. Maybe because everything I've done in the field, for almost 50 years, seems to be the sort of work this award was designed to say is worthwhile. I've always been proud to be part of the world of SF. Right now my pride has a name; thank you for this Solstice."
~John Clute
•••
The Solstice Awards
The Solstice Awards were created to acknowledge members who have had a significant impact on the science fiction and fantasy landscape. It is especially meant for those who have made a consistent, positive, major difference in the genre.
The award is given at the discretion of the president, with the majority approval of the SFWA Board of Directors. Up to three awards may be presented each year, awarded to any person, living or deceased, with the exception of recipients of the Damon Knight Memorial Grand Master Award, or those who have been named Author Emeritus. Both members and non-members are eligible.
The Solstice Awards have previously been awarded to Alice B. Sheldon/James Tiptree Jr, Michael Whelan, Kate Wilhelm, Tom Doherty, Terri Windling and Donald A. Wolheim
The 47th Annual Nebula Awards Weekend
The awards will be presented at SFWA's 47th Annual Nebula Awards Weekend, to be held Thursday through Sunday, May 17 to May 20, 2012 at the Hyatt Regency Crystal City in Arlington, Virginia, near Reagan National Airport. As announced earlier this year, Connie Willis will be the recipient of the 2011 Damon Knight Grand Master Award for her lifetime contributions and achievements in the field. Walter Jon Williams will preside as toastmaster, with Astronaut Michael Fincke as keynote speaker.
Founded in 1965 by the late Damon Knight, Science Fiction and Fantasy Writers of America brings together the most successful and daring writers of speculative fiction throughout the world.
Since its inception, SFWA® has grown in numbers and influence until it is now widely recognized as one of the most effective non-profit writers' organizations in existence, boasting a membership of approximately 1,800 science fiction and fantasy writers as well as artists, editors and allied professionals.  Each year the organization presents the prestigious Nebula Awards® for the year's best literary and dramatic works of speculative fiction.