Guest Post: How Writers Can Use Pinterest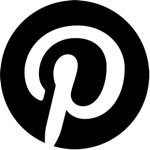 When it comes to social networking, Pinterest has emerged as a major player. Cat Rambo provides an excellent overview in the post that follows. -ED
What is Pinterest?
Pinterest describes itself as a virtual pinboard. You can think of it as a way to save links and organize them by image or you can think of it as a way to save and organize images. I like it because people often put together collections that are beautiful, disturbing, evocative, or worth reading.
What makes Pinterest interesting?
It's interesting partially because it's a new way of sorting information. Some of us think in images rather than text, and this may be more accessible for them.
It's also interesting because it's become identified as a woman-centric social network – or at least that's something the media has focused on, to the point where a male friend stated definitively and somewhat defiantly, "I don't know a single man who uses Pinterest, but every woman I know does." (Reported figures seem to actually put women at 60-82% of the users.) Women adopt new social media more readily than men, which may account for some of it, but the odd tone that some of the reporting takes on makes it a phenomenon worth taking a look at.
And it's interesting because it's growing FAST to the point where it's the number 3 social network.
How can writers use Pinterest?
Well, an obvious one is a board that features their book covers. For example, Stephen Hunt's Books Worth Reading (by me) displays 24 covers, including foreign language editions. It's a nifty way of showing one's output.
You might choose to create a gallery of fan art as both a way of gracefully acknowledging fans while driving recognition of the stories they illustrate.
Pinning research is an obvious thing. M.K. Hobson's pinned reference images for her book, The Warlock's Curse, and there's plenty of interesting stuff to look at there.
Using it isn't difficult, nor is incorporating it into your website. There are plenty of WordPress plug-ins for Pinterest already; I use one to provide additional visual interest to my website.
Why might you want to avoid Pinterest?
Plenty of questions have arisen about Pinterest and copyright, although the company has been responsive to concerns and revised its terms of service as a result. While some avoid Pinterest for these reasons, some advocate embracing it, as Trey Ratcliff does in his essay,Why Photographers Should Stop Complaining about Copyright and Embrace Pinterest, pointing out that it drives website traffic.
•••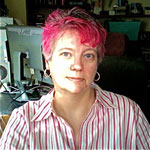 Find
Cat Rambo
's fiction, which includes over a hundred published stories, at
her website
, where this post first appeared. She teaches at Bellevue College as well as via online workshops and serves as a volunteer with Clarion West. Her most recent publication is her
short story collection for Kindle
and
other e-readers
.