Featured Book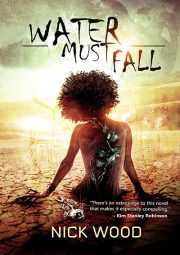 In a desiccating world, who gets to drink? Join a new uprising, in Africa and the US, as a collective resistance builds, to those set on appropriating the world's remaining water for their own gain. Fighting 'FreeFlow'. Will water ever fall?
Featured Member
Suyi Davies Okungbowa
Suyi Davies Okungbowa is a Nigerian author of the godpunk novel, DAVID MOGO, GODHUNTER (Abaddon, 2019) and various science fiction and fantasy short stories.