Baltimore Book Festival 2012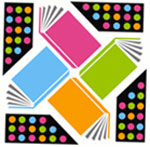 We are pleased to announce that SFWA will again have a presence at the Baltimore Book Festival. We are officially a partner this year with the festival, which means we have increased space and a greater involvement in event planning. Catherine Asaro will again be organizing the SFWA festival pavilion. We will have panels, signings, a reception, and other events.
The festival runs September 28-30 from noon to 8 p.m. each day (7 p.m. on Sunday). If you would like to participate, please contact Catherine at asaro@sff.net. Authors who respond by June 1 will have their names included in the preliminary promotion set up by the festival. If you can't respond by then, no need to worry; we will be adding to the program until August. If you have any ideas for panels or other events, please send those along.
It is possible that we may have a limited ability to cover some Amtrak fares. In addition, the Wyndham Baltimore Peabody Hotel is offering discounted rates for SFWA authors or affiliated individuals. For more information, contact Catherine at asaro@sff.net.