Featured Book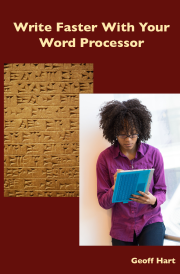 Whether you've used your word processor for years, or have just begun to learn a new program, it's easy to grow complacent with your skills. In this book, I'll teach you how to use your software effectively whether you write fiction or non-fiction.
Featured Member
Suyi Davies Okungbowa
Suyi Davies Okungbowa is the author of Son of the Storm (Orbit, May 2021), the first in The Nameless Republic epic fantasy trilogy, and David Mogo, Godhunter (Abaddon, 2019). Find him at @IAmSuyiDavies on Twitter and @suyidavies on Instagram.