Featured Book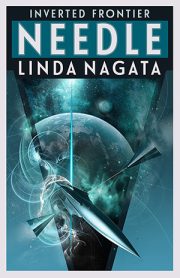 An intrepid crew aboard an alien starship ventures inward toward the heart of human civilization—where only ruins remain. The Inverted Frontier series is a far-future, nanotech-drenched, space-faring adventure from the award-winning author of VAST.
Featured Member
Andrew Gillsmith
Andrew Gillsmith is a science fiction writer living in St. Louis, Missouri.
Gillsmith grew up in the Golden Age of Cyberpunk. Fittingly, his first job out of school was delivering mail for Jeff Bezos when he was still selling books via Listserv.