Featured Book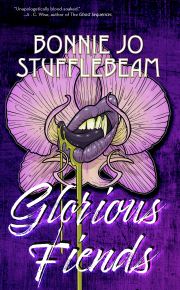 When vampire Roxanne resurrects her deceased best friends, she's confronted by a dream-dwelling Guardian of the Underworld, who demands that she replace them in his afterlife with three equally nefarious creatures—or he'll drag her there instead.
Featured Member
Bonnie Jo Stufflebeam
Bonnie Jo Stufflebeam is the author of the short story collection Where You Linger and the novella Glorious Fiends. Her Nebula-nominated fiction has appeared in over 90 publications such as LeVar Burton Reads and Popular Science.