SFWA Response to Hydra Letter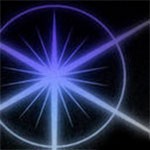 The following is a response by SFWA to a letter submitted by Ms. Dobson of Hydra, an imprint of Random House. For background please see this post by Victoria Strauss for Writer Beware.
Dear Ms. Dobson:
Thank you for your letter regarding Random House and Hydra, and your interest in speaking with us.
Unfortunately, there is very little to discuss. SFWA has determined to its own satisfaction that Hydra does not meet our minimum standards for a qualifying market, as its contract does not offer an advance. Additionally, your attempt to shift to the author costs customarily borne by the publisher is, simply, outrageous and egregious. The first of these things alone would disqualify Hydra as a qualifying market. It is the second of these things, however, that causes us to believe that Hydra intends to act in a predatory manner towards authors, and in particular toward newer authors who may not have the experience to recognize the extent to which your contract is beyond the pale of standard publishing practices.
You extol your business model as "different"; the more accurate description, we believe, is "exploitative." We are particularly disappointed to see it arising out of Random House, a well-regarded, long-standing publishing firm. Bluntly put, Random House should know better.
If Hydra is willing to assume the costs long assumed by publishers rather than attempting to shift those costs to authors, and is willing to pay advances in line with SFWA minimum rates at the very least, we will be willing to reconsider it as a qualifying market, and as a suitable home for writers. Until that time, however, we cannot do either, and will warn writers about Hydra.
Additionally: Our president has seen a contract for Alibi, the sibling imprint of Hydra, and has noted that it features the same worrying lack of advances and attempts to set the costs of publication onto the author, to the advantage of the publisher. For that reason, the board has voted to keep Alibi from being considered a qualifying market for SFWA membership. If we learn that the standard contracts for Flirt and Loveswept, Random House's two other eBook-only imprints, feature similar language and actions, they will also be excluded.
The contracts of these imprints mean that SFWA will now be watching Random House very closely. If the egregious features of Hydra and Alibi's contracts begin to make their way into the contracts of Random House's other imprints, particularly Del Rey and Spectra, we will be required to act, up to and including delisting Random House as a whole as a qualifying market for SFWA.
We urge you to reconsider your business model for Hydra and Alibi. It is bad for authors, it is bad for the publishing industry, and it is extraordinarily bad for the reputation of Random House as an equitable partner for writers.
Yours,
The Board of the Science Fiction and Fantasy Writers of America