Featured Book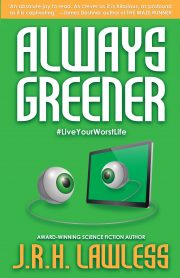 A smash-hit near-future reality show is offering a lifetime of luxury to the one person living the world's worst life, and now everyone is out to prove just how bad they've got it.
– "Hilarious and horrifying," says Foreword Reviews
Featured Member
Sylvia Spruck Wrigley
Sylvia Spruck Wrigley is a Nebula-nominated speculative fiction author and aviation journalist. She has been writing full-time since 2016, including bespoke near-future SF for Thales and NATO. She lives in Tallinn, Estonia.