Editor of SFWA Bulletin Resigns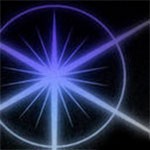 Effective immediately, Jean Rabe, the editor of the SFWA Bulletin, has tendered her resignation and I have accepted it.
Ms. Rabe came to the magazine as the business manager during President Russell Davis' administration and immediately became an essential part of the publication; creating deadline schedules and moving the publication to a new printer to improve the look and feel of the magazine. Under my service as President of SFWA, she was promoted to editor.
During that time, she has kept the magazine running smoothly and efficiently with excellent communication to all involved parties. She was responsive to criticism and suggestion and always willing to try new things to improve the magazine. Her commitment to the organization and to the editors and writers with whom she worked is proof of both her professionalism and her drive to make the SFWA Bulletin the best that she could make it.
I thank Jean for her service to the organization and her commitment to the SFWA Bulletin, and wish her every success in her future endeavors.
John Scalzi
President,
The Science Fiction and Fantasy Writers of America