SFWA MG and YA Group: Now open to all members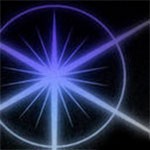 SFWA's special interest email group focused on professional middle grade and young adult publishing is now open to all SFWA members. Requirements are an up-to-date membership in SFWA at any level and an interest in the MG and YA fields.
Members may request to join.  Click "Apply for membership." If your name is not in SFWA's online membership directory, we will ask you to confirm.
Steering Committee for the July 1, 2013 – June 30, 2014 period:Jenn Reese
 (chair) writes science fiction and fantasy adventure stories for readers of all ages. She's currently working on a middle-grade adventure series for Candlewick Press. Book one, 
Above World
, was a 2012 Norton Award finalist. Jenn lives in Los Angeles where she studies martial arts, plays video games, and dreams of rain.
Merrie Haskell's first novel, The Princess Curse, was a Junior Library Guild selection and a finalist for the Mythopoeic Fantasy Award for Children's Literature; her second book, Handbook for Dragon Slayers was just released.  Her short fiction appears in Nature, Asimov's, and various anthologies. She is currently the chair of the Norton Jury.
Alethea Kontis is a princess and the author of shiny books for children of all ages. Her works include the AlphaOops picture books, The Wonderland Alphabet, and the Woodcutter Sisters series of fairy tale novels. Enchanted, the first in that series, won the 2012 Gelett Burgess Children's Book Award. She lives in Northern Virginia.
Moderators:
Mette Ivie Harrison
Cat Rambo lives, writes, and teaches by the shores of an eagle-haunted lake in the Pacific Northwest. Her fiction publications include stories in Asimov's, Clarkesworld Magazine, and Tor.com. Her short story, "Five Ways to Fall in Love on Planet Porcelain," from story collection Near + Far (Hydra House Books), was a 2012 Nebula nominee. Her editorship of Fantasy Magazine earned her a World Fantasy Award nomination in 2012. A longtime leader in online community creation and maintenance  she heads the moderating team for the main SFWA forums.
Board liasion:
Rachel Swirsky (SFWA Vice President): vp@sfwa.org