SFWA Raises Qualification Standard Payment Rates for Short Fiction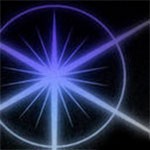 Science Fiction and Fantasy Writers of America (SFWA) periodically reviews the criteria used to determine which markets will qualify new members for SFWA membership. Based on a market analysis conducted by Board members reviewing the effects of inflation on author payment, the Board has voted to adjust the standard payment for markets that will be recognized for professional short fiction. On July 1, 2014, SFWA's rate for qualifying short fiction will rise from five cents per word to six cents per word.  It has been nine years since the rate was last increased, rising from three to five cents per word in 2004. The other criteria to qualify a market for use as credentials to join SFWA are unchanged.
SFWA considers it important to urge markets to pay writers more, and we hope this increase will encourage publishers to adjust their rates accordingly. Questions or comments can be directed to Jim Fiscus, Western Regional Director at wr@sfwa.org.