SFWA Announces Special Bulletin Issue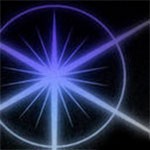 In June, the SFWA Board announced the suspension of the SFWA Bulletin, allowing time to update our official publication's distribution, content, and process. Over the past months, we have surveyed the membership, asking them what they see as the future of the Bulletin. We've also held Board and Task Force discussions and reviewed similar newsletters. We believe these things has helped us to understand the needs and wants of our members and given us direction for making change. One thing is unambiguously clear from our members' responses: the Bulletin is an important service and must continue.
Using the survey results as a guide, we have written a job description for the editorial position which will be open to qualified applicants both inside and outside SFWA. When the position is filled, the new editor will begin work on a revamped Bulletin.
However, in the interim, we will publish a special edition of the Bulletin. This special issue will not represent either the Bulletin as it existed in the past, nor will it represent the future Bulletin that will be created by the new editor. Instead, this one-time, stand-alone edition will focus on describing SFWA and capturing its past, present and future. It will provide information about SFWA's services and capacities, address questions about how SFWA can help members in their careers, and include articles on the state of the industry and of various SFWA projects. In addition to providing useful information for our current members, this issue will also be used in future to promote the organization at tradeshows, conferences, and other events.
This edition will be edited by Tansy Rayner Roberts with assistance from Jaym Gates, on behalf of the president and the Bulletin task force. The issue will be available in mid-Winter (Jan/Feb) 2014.
We thank you for your patience, and look forward to a long and bright future for the Bulletin. More announcements about its new editor and structure will be forthcoming.
Like SFWA, the Bulletin will draw on past and future alike.