Alpha SF/F/H Workshop for Young Writers accepting applications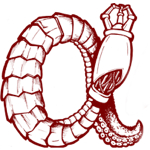 Anyone who grew up yearning to become a writer knows it's hard to do it alone. The Alpha SF/F/H Workshop for Young Writers provides an environment for young writers ages 14-19 to build a community of likeminded wordsmiths. Each year, 20 students spend 10 days on the campus of the University of Pittsburgh's Greensburg campus, crafting a short story and participating in peer critique groups. 
"Alpha was probably the most fun and engaging experience I have ever had," said Ian Corse, a recent graduate.
During the workshop, students will meet other teens who share their interest in speculative fiction, attend presentations on the craft and business of writing and have the opportunity to read their work aloud at Barnes & Noble. Alumna Julia Petre said, "the highlight came when I read one of my stories aloud to the other kids…and they applauded me."
Students have spent the summer scribbling stories at Alpha since 2002. In 2014, the workshop will be held July 25 – August 3, featuring bestselling and award-winning author guests including Tobias S. Buckell, Bruce Coville, Tamora Pierce and SFWA Vice President Rachel Swirsky. In addition, the all-volunteer staff will be on hand to offer instruction, guidance and support. They're also an example of where life can lead, post-Alpha; some of the staff members are Alpha graduates who have gone on to write Nebula-nominated stories, win prestigious awards and join SFWA. Many Alphans have published short stories in pro markets and in 2012, Chicken House published the first Alphan novel: Mike and Rachel Grinti's middle grade Claws.
Tuition for the 2014 workshop is $1100, and the application deadline is March 2, 2014. A limited pool of scholarship funding, made possible by the generosity of the SF/F community, is available for applicants with financial need. Alpha encourages every interested young writer to apply.