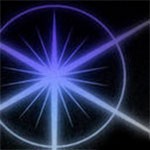 Science Fiction and Fantasy Writers of America has joined the International Authors Forum, an organization of authors' groups created to "promote and defend authors' interests and authors' rights" by providing these groups with an "international platform to exchange information, develop positions and provide support in authors' rights matters."  The IAF is an outgrowth of an informal group that came into existence as a reaction to the dearth of author input to the International Federation of Reproduction Rights Organizations (IFRRO).
Member groups come from four continents: Europe, Africa, Australia, and North America.  Formal ratification of all member groups and election of representatives to the IAF Steering Committee will take place at the IAF's first General Meeting in London on 18 March 2014.
Michael Capobianco, former SFWA President and SFWA's representative to the IAF, stated, "I've been watching the development of the IAF for some time now, and I feel that it represents a real effort to unite authors on a global scale to work for copyright and other authors' rights. I'm pleased that SFWA has chosen to join at this early, formative stage so that we can influence the direction of the IAF."
SFWA intends to continue expanding its overseas efforts and outreach as the publishing industry continues to become truly global.