SFWA to Attend U.S. Copyright Office
Roundtables on Orphan Works
On March 10-11, 2014, the U.S. Copyright Office will host another round of discussions in Washington, D.C., concerning legislative solutions for orphan works and mass digitization under U.S. copyright law. The purpose of the roundtables is to gather feedback and insight on potential solutions, and to discuss the issues of copyright in the context of technology and digital distribution.
SFWA will be represented by former SFWA President Michael Capobianco at two of the nine sessions this week: "Defining a good faith 'reasonably diligent search' standard" and "The role of private and public registries." He has served as a member of SFWA's Orphan Copyright Committee, which has been working closely with professionals and government representatives as well as Bud Webster of SFWA's own Estates Project to ensure that the rights of authors and their heirs are protected. Capobianco also represented SFWA at the Copyright Office's 2005 Orphan Works Roundtable.
Works would be declared "orphaned" when the owner(s) of the copyright is unknown or cannot be located. A special protocol for publishing those works could be established by orphan works legislation, but exactly what that protocol would be is up for debate. This is a particularly pressing issue for the speculative fiction industry, with its continuing re-publications of  "classic" works in reprint anthologies. Although SFWA's Estate Project has done yeoman work in finding contact information for many of these authors, there are many more that are extremely difficult or impossible to find.
In February of 2013, SFWA's Orphan Copyright Committee submitted a white paper to the Copyright Office, stating that "SFWA's membership includes a significant number of author's estates, and has a long-standing record of advocating for the interests of authors' estates against those who would infringe on those estates' rights for their own profit.
"The problem with orphan works and the use of orphan works centers on the problem of determining when a work is truly orphaned, and the standards of due diligence required of the prospective user…the majority of works that are now in question and are proposed to be orphan works are not, in fact, orphans by any reasonable definition."
"The Copyright Office is reviewing the problem of orphan works under U.S. copyright law in continuation of its previous work on the subject and to advise Congress on possible next steps for the United States. The Office has long shared the concern with many in the copyright community that the uncertainty surrounding the ownership status of orphan works does not serve the objectives of the copyright system. For good faith users, orphan works are a frustration, a liability risk, and a major cause of gridlock in the digital marketplace. The issue is not contained to the United States. Indeed, a number of foreign governments have recently adopted or proposed solutions."
The Copyright Office will be transcribing the proceedings to be posted to its website. Additionally, public comments on the issue will be solicited through a comment form posted to their website. Parties interested in contributing to the comments must do so no later than April 14, 2014. We will post a link to the transcriptions when they are available.
•••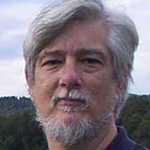 Michael Capobianco has one solo science fiction novel, Burster, to his credit and is co-author, with William Barton, of four other science fiction novels, Iris, Fellow Traveler, Alpha Centauri,  and White Light.
He served as President of Science Fiction and Fantasy Writers of America (SFWA) from 1996-1998 and 2007-2008. He also was SFWA Treasurer for two years and Vice President for one year and five months. Capobianco received the Service to SFWA Award in 2004 and has been SFWA's representative to the Authors Coalition of America since its inception in 1994.