Get Some Humble Bundle Goodness!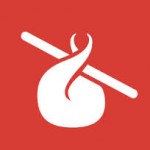 SFWA is pleased and honored to be one of the beneficiaries of the latest Humble Bundle ebook offering. Said SFWA president Steven Gould, "We are grateful for Humble Bundle's continued support. I am quite excited, in particular, to see two of my favorite novels reissued, Roger Zelazny's Damnation Alley and Octavia Butler's Parable of the Sower.
The curated bundle launched March 18th, featuring a mix of books, comics, magazines, an audiobook, plus a game, each with a post-apocalyptic bent to them. For this sci-fi themed bundle, Humble is partnering with some of the leading publishers from around the country such as Tor  Books, Broad Reach Publishing, Open Road, Dark Horse, Tachyon, Drawn & Quarterly, iBooks, Trion Worlds, Penguin Random House UK, Diversion Books, Oni Press, Prime Books, and Lightspeed Magazine, many of which Humble has successfully partnered with before.
This Humble Book Bundle boasts works by some of the top writers, artists, and editors in literature and comics including Octavia Butler, Guillermo del Toro, Chuck Hogan, David Lapham, Hugh Howey, Brian Wood, Brian Ralph, Kim Stanley Robinson, Roger Zelazny, MK Wren, Antony Johnston, Cory Doctorow, John Joseph Adams, Walter Mosley, Fritz Leiber, George R. R. Martin, Lauren Beukes, Paolo Bacigalupi, Nancy Kress, and many more.
Customers can name their price for Lightspeed Magazine, July 2010; Lightspeed Magazine, March 2013; A Gift Upon the Shore; Wasteland Vol. 1: Cities In Dust; After the End: Recent Apocalypses; Gather, Darkness!; Wool – Omnibus Edition (Audiobook); and Defiance (Game).
Those who pay more than the average price will also receive Futureland; After the Fall, Before the Fall, During the Fall; The Massive Vol. 1: Black Pacific; Daybreak; The Wild Shore; and Damnation Alley.
Customers who pay $15 or more will receive all of the above plus The End is Nigh; Parable of the Sower; and The Strain Vol. 1.
Additional titles will be unveiled mid-promotion on March 25.
"We are so excited about the launch of this mixed multi media bundle, our first ever to include books, graphic novels, magazines, an audiobook, and a game!" said Humble Bundle Director of Books Kelley Allen. "John Joseph Adams is very well read in this particular sub-genre and together we worked for months curating the list, searching for the best "post apoc" titles from beloved and popular authors. We also have titles from some very promising up-and-comers as well. A complete collection to tide you over after the End Days!"
As with all Humble Bundles, customers can choose how their purchase dollars are allocated, between the publisher and charity. The Humble Post Apocalyptic Book Bundle supports both Worldbuilders, whose mission is to unite the geek community in hopes of bringing about long lasting change in the world, and the Science Fiction & Fantasy Writers of America Emergency Medical and Legal Fund, established to assist eligible member writers who have unexpected medical expenses and to create loans for eligible member writers who have writing-related court costs and other related legal expenses.
The Humble Post-Apocalyptic Book Bundle runs until Wednesday, April 1, 2015 at 11 a.m. Pacific time.