Michael A. Burstein: My First Nebula Awards Banquet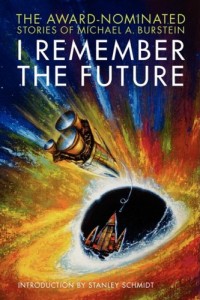 In April 1995, I was a barely wet-behind-the-ears writer of science fiction. My first story was scheduled to appear in the July/August 1995 issue of Analog Science Fiction and Fact, and so had not even appeared yet.
The Nebula Banquet that year was held at the Grand Hyatt hotel in New York City on April 22. I had grown up in New York City, and from 1993-1995 I was living in the city again, working as a teacher and becoming a writer. In 1994 I had gone to the Clarion writing workshop (which is a story in and of itself) and after I returned home I had taken Damon Knight's advice to seek out local members of SFWA and connect with fellow writers. So in the year leading up to the Nebula Banquet, having gotten involved in the local SFWA community, I decided it would be fun to attend the event.
I volunteered to work the registration table, handing out badges to people attending the Banquet. I figured this would give me a chance to meet some of the luminaries of the field, and I was right. I don't remember every writer I met for the first time that night, but I do recall handing a badge to David Gerrold. I think I managed to keep my fanboy tendencies in check.
Michael Capobianco and Ann C. Crispin were SFWA's "power couple" at the time, and they were very warm and welcoming to new members. Within a few years I would be serving on SFWA's Board of Directors with them, but that weekend they only knew me as an enthusiastic young man who wanted to be more involved.
Michael Capobianco was planning  to wear a tuxedo to the Banquet itself, and he had suggested that I do the same. So I did. As I recall, he and I were the only men other than wait staff dressed in tuxedos. Most other men attendees wore blazers and ties. On the one hand, I felt overdressed. On the other hand…well, I guess it did help me stand out and help me get to know more writers. I likely also stood out because I had only been able to afford a standing-room-only ticket rather than a banquet table ticket. So there were all these writers who knew each other, feting their accomplishments…and me, standing against a wall wearing a tuxedo.
According to the Nebulas' naming convention at the time, the year of the award was generally meant to coincide with the year of publication. So the 1994 awards were presented at the banquet I attended in 1995. These were the four winners that year:
Novel: Moving Mars by Greg Bear
Novella: "Seven Views of Olduvai Gorge" by Mike Resnick
Novelette: "The Martian Child" by David Gerrold
Short Story: "A Defense of the Social Contracts" by Martha Soukup
All four winners expressed delight in their acceptance speeches. I don't recall every detail, but I do recall David's happiness at winning with a story that had great personal meaning to him. There was one big party afterwards all throughout the ballroom and beyond, and I got to express my congratulations to all the winners. I also got to hold one of the Lucite award blocks with colorful stones in it, and boy, those things are heavy.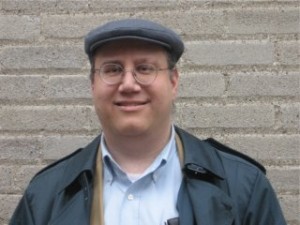 Since 1995, I have been nominated four times for a Nebula Award for my own work, something I could never have imagined was possible that first time I attended a Banquet. I have the nominee pins and the certificates, but the Lucite block itself still eludes me.
Maybe someday…
Michael A. Burstein won the 1997 Campbell Award. His short fiction, collected in I Remember the Future, has been nominated for ten Hugos and four Nebulas. He and wife Nomi live with their twin daughters in Brookline, Massachusetts, where he is a Library Trustee and Town Meeting Member. He has two physics degrees, and attended Clarion. See http://www.mabfan.com.