Gail Z. Martin: Why I Joined SFWA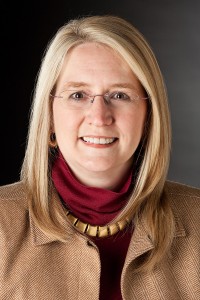 I joined SFWA for the same reason I have joined other professional organizations over the course of my career—it's important to be part of the industry at a group level to be in the know, get to meet other professionals, and make use of the resources provided by the organization. Writing is a business, a profession, and an industry. I value the interaction with peers and mentors as well as the chance to represent SFWA at the tables it hosts at various conventions like Dragoncon. While I miss out on some of the get-togethers since I'm not in the New York City area, there's always plenty to talk about and interesting people to meet at the events I can attend. As we move into a new era of publishing, I'd love to see SFWA explore innovative ways to help professional authors thrive at all levels in their careers.
Gail Z. Martin writes for Orbit Books and Solaris Books. Her work includes The Ascendant Kingdoms Saga– Ice Forged, Reign of Ash and War of Shadows, The Chronicles of The Necromancer series, The Fallen Kings Cycle, plus urban fantasy series Deadly Curiosities, steampunk series Iron and Blood and two ebook series.