Joining SFWA – A Discussion
Comments are closed.
Featured Book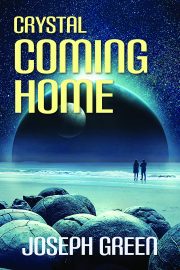 Cyrstal reaches maturity—and with it comes an overwhelming need to mate, a compulsion so strong he must die of pain unless fulfilled. But Crystal's silicon-based biology makes him a singleton, a unique lifeform—no mate for him in the Milky Way.
Featured Member
Renan Bernardo
Renan Bernardo is a science fiction and fantasy writer from Rio de Janeiro, Brazil. He writes in Portuguese and English and has stories published in English, Portuguese, and Italian.