Call for Submissions: The 2016 Sunburst Award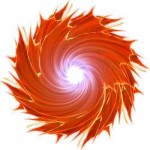 The Sunburst Awards, an annual celebration of excellence in Canadian fantastic literature, announces that its 2016 call for submissions is now open.
The Sunburst Awards Society, launched in 2000, annually brings together a varying panel of distinguished jurors to select the best full length work of literature of the fantastic written by a Canadian in both Adult and Young Adult categories. 2016 is also the inaugural year for our short fiction award, for the best short fiction written by a Canadian.
Full submission requirements for all categories are found on the Sunburst Awards website at www.sunburstaward.org/submissions.
Interested publishers and authors are asked to submit entries as early as possible, to provide this year's jurors sufficient time to read each work. The cut-off date for submissions is January 31, 2016; books and stories received after that date will not be considered.
The short-listed works will be announced in the summer of 2016 and the winning works will be announced in the autumn of 2016.
About the Sunburst Awards: The Sunburst Award for Excellence in Canadian Literature of the Fantastic is a juried award which recognizes exceptional writing in three categories: adult, young adult and short story. The awards are presented each fall to the best Canadian speculative fiction novel, book-length collection, or short story published any time during the previous calendar year.
Named after the first novel by Phyllis Gotlieb (1926–2009), one of the first celebrated writers of contemporary Canadian science fiction, the award is a cash prize of $1,000 for each of the Adult and Young Adult categories, and of $500 for the short story category. All three awards are presented with the distinctive Sunburst medallion. The awards are presented in the fall of each year.
For additional information about the Sunburst Award, the nominees and jurors, as well as previous awards, eligibility and the selection process, please visit the website at www.sunburstaward.org.