Odyssey Writers Workshop Application Period Opens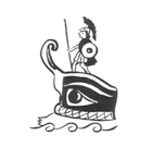 News from Odyssey Writing Workshop:
The Odyssey Writing Workshop is widely considered one of the top programs in the world for writers of fantasy, science fiction, and horror in the world. Writers from all over the world apply.  Only fifteen are admitted.  Fifty-nine percent of graduates go on to professional publication, and among Odyssey's graduates are New York Times bestsellers, Amazon bestsellers, and award winners.  A video compilation of graduates describing their Odyssey experiences is available here.
Odyssey is for writers whose work is approaching publication quality and for published writers who want to improve their work.  The six-week program combines an advanced curriculum with extensive writing and in-depth feedback on student manuscripts.  The director and primary instructor, Jeanne Cavelos, was nominated for the World Fantasy Award this year for her work teaching and running Odyssey.  Top authors, editors, and agents have served as guest lecturers, including George R. R. Martin, Jane Yolen, Robert J. Sawyer, Nancy Kress, Ben Bova, Holly Black, Catherynne M. Valente, and Dan Simmons.
This summer's workshop runs from JUNE 6 to JULY 15, 2016.  Class meets for over four hours each morning, five days a week.  That time is split between workshopping and lectures.  While feedback reveals the weaknesses in students' manuscripts, lectures teach the techniques necessary to strengthen them.  In-depth lectures provide advanced insights into the elements of fiction writing.  Students spend about eight hours more per day writing and critiquing each other's work.
The program is held on the beautiful campus of Saint Anselm College in Manchester, NH.  Saint Anselm is one of the finest small liberal arts colleges in the country, and it provides a peaceful setting and state-of-the-art facilities for Odyssey students.  College credit is available upon request.
The early action application deadline is JANUARY 31, and the regular application deadline is APRIL 8.  Tuition is $2,025, and housing in campus apartments is $850 for a double room and $1,700 for a single.  Scholarships and a work/study position are available.
Odyssey's Director and Primary Instructor
Jeanne Cavelos is a best-selling author and a former senior editor at Bantam Doubleday Dell Publishing, where she won the World Fantasy Award for her work.  As an editor, Jeanne gained a reputation for discovering and nurturing new writers.  She provides students with detailed, constructive critiques that average over 1,500 words each.  She also meets individually with students several times over the six weeks to discuss their progress and explore ways in which their writing process might be altered to improve weak areas.  These discussions often lead to breakthrough insights.
Our 2016 Writer-in-Residence
Mary Robinette Kowal is one of the most highly regarded teachers for writers of the fantastic.  Mary has received the Campbell Award for Best New Writer, three Hugo awards, and the RT Reviews award for Best Fantasy Novel.  Her work has also been a finalist for the Hugo, Nebula, and Locus awards. She is the author of The Glamourist Histories series of fantasy novels. Her stories have appeared in top magazines and in several Year's Best anthologies as well as in her collection Scenting the Dark and Other Stories.
Other Guest Lecturers
Lecturers for the 2016 workshop include some of the top teachers in the field:  New York Times bestselling author Meagan Spooner; award-winning authors Patricia Bray, N. K. Jemisin, and Deborah DeNicola; and award-winning editor and publisher Scott H. Andrews.
The Odyssey site, www.odysseyworkshop.org, offers many resources for writers, including online classes, a critique service, consultations, free podcasts, a monthly discussion salon, writing tips, and a blog.  Those interested in applying to the workshop should visit the site or e-mail jcavelos@sff.net.