Fundraising for Launch Pad Astronomy Workshop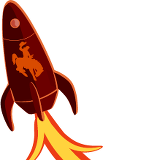 Due to cuts in funding, Launch Pad Astronomy Workshop needs your help. To donate, or for more information, please visit the fundraising page.
From Doug Farren:
Launch Pad is a workshop for established writers held annually (usually in June or July) in beautiful high altitude Laramie, Wyoming. The program aims to provide a crash course in modern astronomy science through guest lectures and observation through the University of Wyoming's professional telescopes.
The workshop has been supported in the past by NASA, the National Science Foundation, Uwingu, and SFWA as well as a number of generous individual donors. The primary goal is to teach writers, editors, and those with audiences of all types about modern science, specifically astronomy, and in turn reach their audiences. We hope to both educate the public and inspire the next generation of scientists.