How Sci-Fi and Fantasy Authors and Publishers Can Take Advantage of Price Promotions
by Morgan Hubbard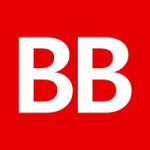 If you're an author or publisher, price promotions are a powerful way to reach new readers and sell books.
How powerful? In 2015, price promotions on BookBub alone drove sales of over 20 million ebooks — and over 200 of the books with promotions featured on BookBub made it to The New York Times bestseller list.
In this post, we'll explain how science fiction and fantasy authors and publishers can tap into some of that power and use price promotions to accomplish multiple book marketing goals.
What is a price promotion?
A price promotion is a temporary discount on a title that an author or publisher initiates to help market and sell books.
BookBub helps authors and publishers make their price promotions more effective by publicizing them. Here's how it works: Authors and publishers submit their price promotions to BookBub, then BookBub editors select the books they expect will most engage BookBub readers. BookBub editors only select about 15-20% of the books submitted for BookBub Featured Deals. Featured Deals are then included in targeted daily emails that BookBub sends to millions of power readers, including millions of dedicated science fiction and fantasy readers.
How do price promotions help authors and publishers?
Price promotions can be used to accomplish a range of important book marketing goals.
For example, some authors and publishers use price promotions to attract new fans. Readers are more likely to try a book by a new author when the price is lower, so discounts are a good way to attract new readers. 95% of bargain readers have purchased a book from an author unknown to them because of an ebook price promotion. And these new fans tend to be valuable — 77% of bargain readers also purchase full-priced books.
In other cases, authors and publishers use price promotions to drive sales of their books. BookBub partners have reported an average 196x increase in earnings from their books after a promotion over the same timespan prior to the promotion (this is with an average price reduction of 74%). Featured Deals also help partners increase sales after their promotion — 85% of BookBub partners saw an increase in their book's full-price sales after the deal ended, with a 65% average increase in revenue.
New fans and sales are just the beginning. Price promotions can also help market new releases, promote series, hit bestseller lists, and much more.
How can you run a BookBub Featured Deal?
If you're a hybrid or independent author and you're ready to submit a self-published book for a BookBub Featured Deal, start by creating a Partner Dashboard account here. Once you create your account, select the book to be promoted (or add it if it's not already listed), and complete the submission form.
If you're a traditionally published author, we recommend working with your publisher to submit your book for a Featured Deal. Your publisher will need to coordinate discounting the book across retailers.
What types of books perform well with BookBub readers?
BookBub's mission is to help readers discover ebooks they'll love, and we send a variety of work from both traditional and indie authors to our SFF readers. Since sci-fi and fantasy encompass so many themes and subgenres, they're two of the trickiest categories in which to pinpoint trends. What works in these genres is constantly changing — and we evaluate those changes on a daily basis. Here are some trends that are working right now:
Fantasy
Overall, epic fantasy and sword and sorcery tales tend to resonate most consistently with our fantasy subscribers. That's not to say that we haven't seen excellent performances from urban fantasy, steampunk, and other subgenres — what our readers want most is a strong hook in the storyline, whether what they're reading is an action-packed vampire story or a steampunk murder mystery. Retellings of fairy tales, myths, and folklore are also often popular with our fantasy audience.
Since one of the great things about starting a new fantasy novel is often the fact that you're diving into an epic series, our fantasy subscribers are also receptive to box sets, which allow them to jump straight into the sequels after reading the first book.
Science Fiction
Great sci-fi addresses how new technology and encounters might impact society and reveal sides of human nature we don't usually see. Our science fiction subscribers are currently looking for classic plots — time travel and first contact stories — with new twists and interesting hooks that speak to these societal implications.
As with fantasy, our science fiction category has also seen a lot of success with box sets. Readers love the convenience of being able to read the next title in a series, and they know they're getting a great deal.
What kind of cover designs resonate with BookBub's Sci-Fi and Fantasy readers?
We've seen at BookBub that great cover art can be a book's best marketing asset. Our testing shows that a cover alone can account for a 30% difference in clicks on a BookBub listing. Other sources have reported similar results.
In the past, we've written about some of BookBub's overall cover trends, as well as trends that stand out in specific genres. We've seen a variety of covers perform well in science fiction and fantasy, as long as they look professional and adequately convey the content inside.
Clean fonts that are easy to read are important, and readers like to be able to tell what genre they're getting into when they look at a cover — science fiction or fantasy books that look more like thriller or romance may be less effective at drawing in the target audience.
With both cover and content trends, it's important to remember that what works changes constantly over time, and they're each just one factor of many that BookBub's editors consider when evaluating a submission. Often the best advice you'll hear from us is to continue submitting as so much of our selection process depends on timing!
Submit your book for a Featured Deal!
Think your book is a good fit for these lists? Submit your book for a Featured Deal! To improve your chances of selection, be sure to review our minimum requirements here and tips on how to optimize your submission here.