Great Deal: Science Fiction By Scientists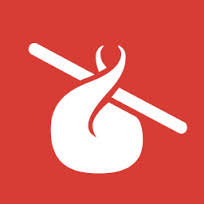 Humble Bundle has released a great lineup of science fiction books written by scientists. A portion of the proceeds supports SFWA's Givers Fund. So grab some awesome novels and nonfiction books and help support worthy causes!

Tick tock! Don't miss out. The bundle only runs to September 28th, 11:00 AM Pacific.

Choose your price. The total bundle of books ordinarily would go for almost $300. At Humble Bundle, you decide how much to pay for each tier.
Read them anywhere. The books are available in PDF, ePUB, and MOBI formats. Read them anywhere at anytime.
Support the SFWA Giver's Fund. Donations go into the EMF and Legal funds when needed, but can also be used as grants. Deserving organizations that work in and for the SFF community can apply for such grants. In the past, SFWA has used the fund to support the Alpha SFF Teen Writing Workshop, Launch Pad, Clarion West, Northern Illinois University Archives, the Parsec YA Lecture Series, and more.

Using Medicine in Science Fiction: The SF Writer's Guide to Human Biology
Hollyweird Science: From Quantum Quirks to the Multiverse
If the Universe Is Teeming with Aliens … WHERE IS EVERYBODY?: Seventy-Five Solutions to the Fermi Paradox and the Problem of Extraterrestrial Life
Exploring Science Through Science Fiction
The Return of Vaman: A Scientific Novel
The Caloris Network: A Scientific Novel
The New Martians: A Scientific Novel
Small Doses of the Future: A Collection of Medical Science Fiction Stories
Murder on the Einstein Express and Other Stories
Alien Encounter: A Scientific Novel
The Protos Mandate: A Scientific Novel
A Man From Planet Earth: A Scientific Novel
On the Shores of Titan's Farthest Sea
The Hunt for FOXP5: A Genomic Mystery Novel
The Hunter: A Scientific Novel
Beyond Human: Engineering Our Future Evolution