Odyssey Online Classes Announced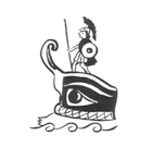 News from Odyssey workshops:
EXPLORE KEY ISSUES OF EMOTION, WORLDBUILDING, AND DIALOGUE
This winter, writers can level up their skills in three key areas through live, intensive online classes offered by the Odyssey Writing Workshops Charitable Trust. Odyssey is a 501(c)(3) nonprofit known worldwide for offering some of the best in-person and online programs for writers of fantasy, science fiction, and horror.
Odyssey offers just three online courses and one webinar each winter and focuses them on some of the biggest challenges writers face. Application deadlines are in December for The Heart of the Matter: Bringing Emotional Resonance to Your Storytelling, taught by award-winning author Barbara Ashford; Worldbuilding in Fantasy and Science Fiction, taught by New York Times bestselling author Patricia C. Wrede; and Powerful Dialogue in Fantastic Fiction, taught by Odyssey director and World Fantasy Award-winning editor Jeanne Cavelos.
If you've taken other online writing courses, you'll find Odyssey's classes much different. Classes are held live through Web conferencing software, so students can see and hear the teacher, view the teachers notes on their screens, ask questions, and participate in discussions. You'll have a virtual classroom experience. Carefully designed homework assignments challenge you to master new techniques and to recognize when these techniques are being used well and when they aren't. In-depth, personal feedback from the instructor and classmates reveals your strengths and weaknesses and allows you to see your own work through new eyes. Each student also has a one-on-one meeting with the instructor to allow for individualized interaction. Classes are rigorous and intensive. And with class size limited to 14, each student receives personal attention in a supportive yet challenging, energizing environment.