Four Strategies to Gain Early Reviews for New Releases
by Intisar Khanani.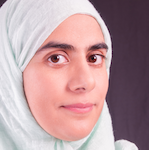 Last spring I released my third fantasy novel, after three years between books. Since I indie pub, I decided to take a couple extra months to make sure I planned for early reviews. I'm here today to share why early reviews are important, and the strategies I used to gain those reviews.
Why Early Reviews Are Important
Early reviews are critical in helping readers decide whether your book is the right read for them or not, and can assure a quick sale. Reviews also serve another function: the more Amazon reviews you have, the more the algorithms will keep working for you. Currently, Amazon tends to help out new releases through "also bought" features etc., but somewhere in the twilight zone between new release and recent release, those algorithms slow down. A higher number of positive reviews can keep those algorithms working for you much, much longer.
But I'm Not An Indie Author…
 If you write books and sell them, reviews are going to serve the same purpose on Amazon regardless of your publisher. You could be me, over here at Purple Monkey Press (named after my daughter's favorite stuffed animal), or a fabulous author over at Tor, who can get help from their marketing department. It doesn't change the efficacy of reviews.
Okay, Fine, How Many Reviews Are We Talking About?
Here again we run into the hazy unknown of the Amazon algorithms. Safe bet? Aim for 100 reviews in your first month post-release. As a mid-lister on Amazon, that feels like a lot even to me. It took nearly two years to hit 100 reviews for my first novel. But this time around, using the strategies below? Memories of Ash had 29 reviews post on release day. Nine days later, it hit 100 reviews. It is not just possible, but also feasible with the proper planning.
So How Did You Do It?
I could probably write a whole blog series on garnering reviews, but I'm going to try to keep it short and simple here. I used four core strategies to achieve these results:
Set up a mailing list for early reviewers. I set mine up two years in advance of my latest release. Seriously. As soon as you know you're going to put out another book (ahem, now?), go over to Mail Chimp or MailerLite or wherever and set up a new list. I titled mine "Early Reviewers" and put the sign up form on my website. Here's the deal: you promise to ONLY use this list when you have ARCs to share. You will never spam this list with news, other than a single touch to let your bloggers/reviewers know that ARCs are in the works so that they can plan for them. This list is literally gold, so treat it that way. Every now and then, you can share the list's existence on social media to garner more sign-ups. When ARCs are available, send a sign up form out to this list to find out who wants and ARC, and when they are able to read and review it. BOOM. Nearly half of my 100 reviews came from this list.
Create a Launch Team. My launch team was set up as a closed Facebook Group. Anyone who liked my books could join—they did not have to be book bloggers or the like. I worked on building my launch team for a couple three months pre-release, posting about it on social media and sharing it with my newsletter. By the time ARCs were ready, it had fifty members, about forty of who agreed to read an ARC. They also helped promote giveaways, create buzz, and generally add a fun factor to the release. The launch team posted 25-35 early reviews over the first two weeks.
Solicit Reader Reviews. Many readers don't realize how helpful their reviews can be. So I tell them how much it matters, and if you have any say in the back matter of your books, you should too. At the end of the book, before any other back matter, I thank the reader for reading, and issue a short, friendly invitation to share their thoughts via a review. As an indie, I can point out that I don't have a marketing department to help me, and that reader reviews help create buzz, help other readers decide if this book is the read for them, and can even get the retailer algorithms working to promote my book to new readers. That's it. Once I got the language right, my reader reviews began steadily growing. And with this new release? At least 20-30 of my early reviews were directly from readers.
Use a Review Service. This works best with standalones and series starters. If you've got a publisher, they can get you on Net Galley. If you're indie, check out the co-ops available through places like Xpresso Book Tours (I've used theirs before, with anywhere from 50-70 reviews for a book from a month's posting). These reviewers do not always cross-post to Amazon, but buzz is still buzz. For me, I ended up setting up two different blog tours rather than using Net Galley (one was a review-only tour, the other included a few review stops). This allowed me to provide all the reviewers with Book One as well, since Book Two wouldn't read well on its own. These strategies garnered me 20-30 early reviews over the first 2-3 weeks. Additional trick: make sure your review copy has a link to your Early Reviewer mailing list sign-up at the end to keep building support.
A note: it is always important for readers who receive an ARC to say so in their review. A short statement saying "I received this book as an ARC from the author/publisher" will suffice.
Are there other strategies you have used that you found effective in garnering early reviews? Share them below!
•••
Intisar Khanani grew up a nomad and world traveler. She has lived in five different states as well as in Jeddah on the coast of the Red Sea. Until recently, Intisar wrote grants and developed projects to address community health with the Cincinnati Health Department, which was as close as she could get to saving the world. Now she focuses her time on her two passions: raising her family and writing fantasy. Intisar's current projects include a companion trilogy to her debut novel, Thorn, featuring the heroine introduced in her free short story The Bone Knife, and The Sunbolt Chronicles.