Odyssey Workshop Open for Applications
News from the nonprofit Odyssey Workshop: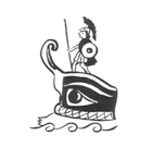 ODYSSEY RESIDENTIAL SIX-WEEK WORKSHOP FOR FANTASY, SCIENCE FITCTION, AND HORROR WRITERS NOW TAKING APPLICATIONS
Just the facts summary:
Who: Writers of Fantasy, SciFi, and Horror who want to improve their skills through in-depth instruction and feedback from Jeanne Cavelos, a bestselling author and a former senior editor at Bantam Doubleday Dell, and guest lecturers including highly praised author and well-loved repeat guest Alex Jablokov; award-winning authors J. A. White, Michael J. Sullivan, Gemma Files, and E. C. Ambrose; and top fantasy/science fiction literary agent Mark Gottlieb.  For the first time, we'll also have a virtual guest via Skype: New York Times bestselling author David Brin. David will answer student questions and critique several student manuscripts.
Among Odyssey's graduates are New York Times bestsellers, Amazon bestsellers, and award winners.
When: June 5 – July 14, 2017 (Six weeks)
Where: Held on the campus of St. Anselm College in Manchester, NH
Application Deadline: April 7th.
Tuition: $2,025, and housing in campus apartments is $870 for a double room and $1,740 for a single. Financial assistance available.
More information: www.odysseyworkshop.org