SFWA Charity Auctions on Ebay
Looking for the perfect gift for the book-lovers in your life? Want to do good for SFWA while you're completing your holiday shopping? Check out
SFWA's Charity Auctions on Ebay.
Items that have been donated by members include signed ARCs of Stardust (pictured) and Fragile Things by Neil Gaiman, Weaveworld by Clive Barker, and The Postman by David Brin, and even a pair of official Game of Thrones direwolf plushies!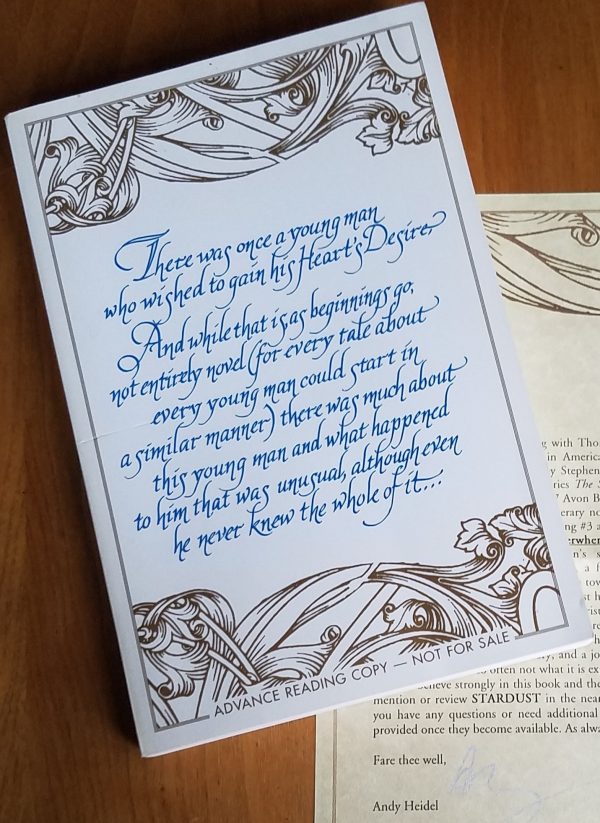 We hope you'll find something you'll love, but even more we hope you'll spread the word. All auction proceeds will be earmarked for one of SFWA's four channels for donations: the Emergency Medical Fund (EMF), the Legal Fund, the Givers Fund, or the Where the Need is Greatest Fund.
If you have items you would like to donate for the next round of SFWA Charity Auctions, please contact Steven H Silver at steven.silver@sfwa.org for more information about how to do that.