Supporting Disability Amongst Writers
by Nick Wood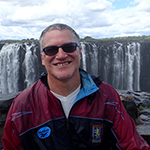 Over the past decade and more, I have developed chronic and ongoing encounters with three incurable and disruptive illnesses (Meniere's Disease, TMD and CP/CPPS – none terminal), that eventually necessitated an incorporation of 'disability' into my self-identification. Partial deafness, constant jaw and pelvic pain, and urinary problems. It took me some years before I both accepted a 'disabled' label–and was willing to share it with others. Such is the tenacious stigma and social shame around such terms.
But the difficulties have required acknowledgement and adjustment and (for me) reduced productivity and focus. There are costs to illness and disability. This is not an uncommon scenario amongst writers–see my list of blogs below on writing through various disabilities. (And for a longer take on the power of labels, e.g. 'Disability' versus 'Differently Abled, etc., please see my list of blogs below.)
So, How Then, do we Carry on Creating?
For anyone interested, there is a fascinating book by Arthur Frank (2013) called The Wounded Storyteller, which addresses how people try and create narrative meaning from the chaos of illness. Another source of help for me has been the ACT model, (i.e. Acceptance and Commitment Therapy). This focuses on 'Mindfulness' and Acceptance (rather than denial or avoidance of) illness and pain has been heralded as important factors in learning to cope with many conditions.
I have struggled somewhat with this notion – how can you completely 'accept' something which is inherently unpleasant? A book by Ray Owens, Living with the Enemy, has been a great help. It adopts a pragmatic approach: acceptance also acknowledges a tension in the relationship, given it is hard to completely 'befriend' illness and pain. But also of importance for me is that the book moves away from a dominant discourse around 'battles' and 'conquering' illness with 'bravery.' (Presumably then, those who 'fail' to force their illness away and regain health are not 'brave' enough?) These contain (Western) individualistic notions that put the person as the main instrument of their life, actively shaping and changing their fate by 'defeating' the Dragon of Illness.
I am not brave. Illness has largely 'defeated' me, as some might say, but I continue to write, both as part of acceptance and resistance. And I have realised my resilience actually lies in the relationships that envelop me; it is my family that sustains and enriches me. I am lucky indeed! And, given my illness and pain is largely invisible to others, I have learned to overcome unjustified (internalised) societal shame and to let people know, as and when appropriate. Work modifications have kept me writing too. A standing desk helps, given that sitting exacerbates my pelvic pain.
And that's the other part of the ACT Model–the essential partner to Acceptance: Commitment. Commitment means engaging with life, despite illness and pain, sometimes even because of it. It involves becoming aware of the values that make your life worth living – and pursuing them. Writing is part of who I am and what I have learned to recommit to – and there are many other, better writers out there who continue to write, despite significant impediments and 'disability.'
SFWA and Support
I have had some positive responses from the Science Fiction Writers of America (SFWA) about possibly setting up an activist Committee for 'Disability.' The committee would potentially be involved in developing disability guidelines for Cons, workshops, SF spaces etc. Furthermore, perhaps also curating a repository of resources for supporting disabled writers and fans within the community? These are just some tentative suggestions.
Elsa Sjunneson-Henry, who is Non-Fiction Editor for the upcoming Uncanny Magazine's issue of "Disabled People Destroy Science Fiction," is currently putting out feelers on setting up such an SFWA affiliated Committee. Ideally this would require funding support, as involvement will inevitably come at some personal cost for us–and it is often the disabled (with limited 'spoons' already)–who suffer first.
To read about some SF/F writers experiences with disability and illness see:
Nicola Griffith (2014). My Health.
Nicola Griffith (2016) Coming Out as a Cripple.
Helgadottir, M. (2017) Problem Daughters: Interview with Nicolette Barischoff.
Nalo Hopkinson: (2013) The Geek's Guide to the Galaxy. Lightspeed, 37.
Kameron Hurley: (2010) Where Have All the Brutal Women Gone?
Jay Lake (2014) Last Plane to Heaven: The Final Collection
R.B. Lemberg (2018). Writing While Autistic.
Nnedi Okorafor (2017). How Nnedi Got Her Curved Spine. The Manchester Review, 18.
Ada Palmer (2017) Campbell Award and Invisible Disability.
Nisi Shawl: I am Strong: I'm Invisible.
Fran Wilde (2018): We Will See You Now, Uncanny Magazine, 20.
Nick Wood (2018) Sticks and Stones. SF in SA Blog, 29.
•••
Nick Wood is a South African clinical psychologist, with over twenty short stories previously published in Interzone, Infinity Plus, PostScripts, Redstone Science Fiction, and Fierce Family amongst others. He has a YA speculative fiction book published in South Africa entitled The Stone Chameleon as well as a debut novel Azanian Bridges, which has been shortlisted for four Awards, viz. the Sidewise (Alternative History), Nommos (African), BSFA and John W. Campbell (2016). Nick's follow up to Azanian Bridges is Water Must Fall, a solar-punk thriller, looking for a home. In a near future, drought devastated Southern Africa and California, new ways of living are sought, in the struggle to survive the squeeze of both climate change and global capitalism. Nick has completed an MA in Creative Writing (SF & Fantasy) through Middlesex University and can be found: @nick45wood or http://nickwood.frogwrite.co.nz/