Maximizing Your Back List with a special nod to Author Estates
by Ethan Ellenberg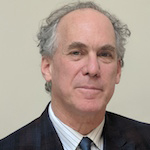 It's a whole new world of Author opportunity for anyone with a backlist and that includes the Estates of deceased Authors.
I've written this post to provide an overview of what Authors and Heirs should be monitoring and pursuing.
For published books with a traditional publisher check the print formats that the book is available in.  Is it in the right format or formats (hardcover, trade paperback or mass market paperback).  Is it in ALL the print formats it should be? Is there both an ebook edition and an audiobook edition?  Your goal should be to make sure every title in the Estate has an appropriate print edition, an ebook edition and an audiobook edition.
Are the cover prices right?  Is the cover right?  When was the last time the book was re-issued or re-packaged?  The book may have the right cover at the right price but you cannot know that without doing some market analysis and checking with your publisher.
Is the ebook edition being marketed?  When was the last time it was given any attention like a price drop or some other kind of promotion?  Is it part of a series that can be combined into a digital boxed set creating a whole new product?
Is the print publisher the licensor of any subsidiary rights?  What is the status of those licenses?   When the original publisher was the holder and licensor of translation rights it may have licensed some of them and may be sitting on a portfolio of licenses in various states of health.  Have they been renewed and new advances been negotiated?  Have they expired?  Has the foreign publisher been rendering royalty statements and paying royalties?  Don't assume.  This can be the wild west.  This kind of work can be long and arduous but due diligence does produce positive results.
What subsidiary rights were reserved to the Author and hence the Estate when these print licenses were first negotiated?  Does the Author or Estate retain ebook rights, translation rights, or audiobook rights?  All these rights need to be assessed and exploited if warranted.  Ebook and Audiobook rights are particularly ripe for exploitation.
Are any of the books in the hands of a traditional print publisher eligible for reversion?  This is a key undertaking, if they are, they should be reverted.  In the age of ebooks and audiobooks there are low cost ways to revive these books without a print publisher involved.
Is there a literary agency involved with any of these licenses?  This is a complex area but every Author and  Estate should know who the payees are for all its licenses,  and whether the agency is still active and fulfilling its role and what it can be called upon to do on behalf of the Author or Estate.
Though it's very rare, some books may be able to generate new works created by living authors drawing from the Estates titles.  Performance and other kinds of digital entertainment are also possible, though again this is very rare.
The key things are make sure all the titles are in print in all the key formats, print, ebook and audiobook, make sure all the licenses are current, and regain control of all the licenses you can.  Books no longer end their lives on ping pong tables at garage sales, with ebook and audiobook editions they can earn royalties indefinitely.
•••
Ethan Ellenberg is President of the Ethan Ellenberg Literary Agency and founder of Royalty Reminder, a SAAS (software as a service) company that helps authors store, manage, and monetize their intellectual property.