SFWA Announces Giver's Fund Grants for 2019
SFWA's board of directors is proud to announce the Givers Fund Grants for 2019.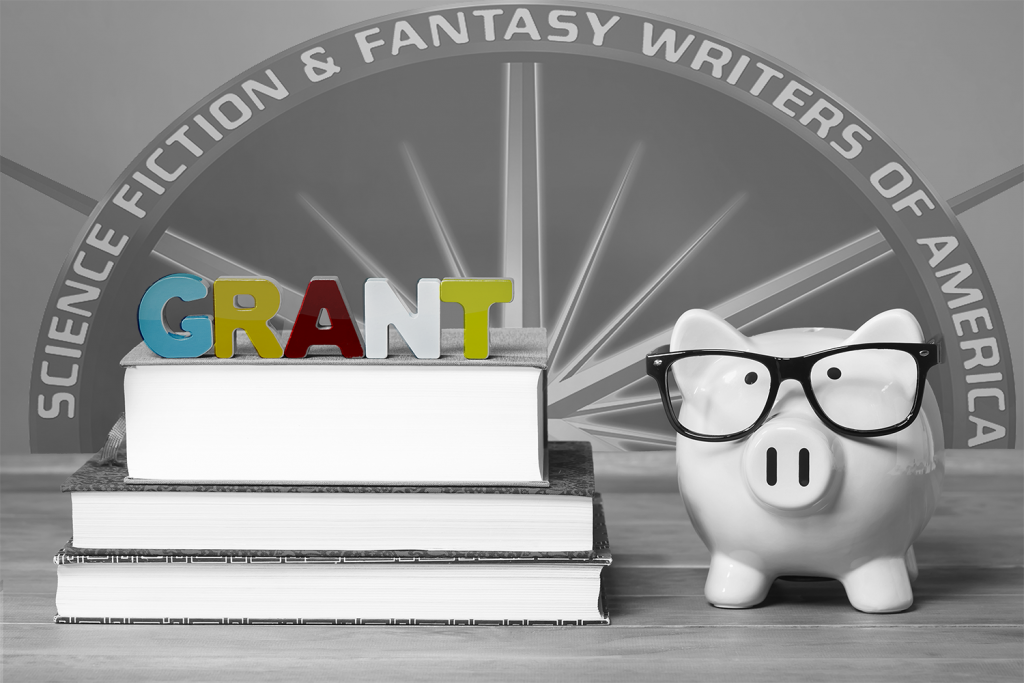 $46,837 has been awarded to twenty-three organizations and programs. This is the largest amount yet, bringing our four-year total of grants awarded to $118,134.
Giver's Fund grants are awarded to support programs that further SFWA's mission, which is to promote, advance, and support science fiction and fantasy writing in the United States and elsewhere, by educating and informing the general public and supporting and empowering science fiction and fantasy writers.
Response to this year's call for grant applications was extremely successful, with twenty-five qualified grant requests applying for a total of $80,754. SFWA thanks the Giver's Fund Committee for their diligent work assessing and and evaluating each application.
SFWA Giver's Fund grants have been awarded to:
Alpha, the SF/F/H Workshop for Young Writers
Art & Words Collaborative Show in Fort Worth, Texas
Can*Con Science Programming
Clarion San Diego Workshop
Clarion West Workshop
Confluence Writing Workshop
Deep Dish Reading Series
Denver Science Fiction and Fantasy Reading Series
I Need Diverse Games
Launch Pad Astronomy Workshop for Writers
Little Blue Marble
Northern Illinois University, for their archives pertaining to science fiction and fantasy
OutWrite Literary Festival
Odyssey Writing Workshop
Parsec Ink Young Editors Workshop
Philanthropic Endeavors Futurist Conference in York PA
Reel Stories screenwriting workshops
SFF Workshop at the Center for Literary Arts, Frostburg State University
Sirens Conference
Turkey City Writing Workshops
Willamette Writers workshops Flash Fiction Masterclass
Wiscon Writing Workshops
Young Writers Project workshop