Announcing the 58th Nebula Awards Toastmaster: Cheryl Platz!
The Science Fiction and Fantasy Writers Association (SFWA) is excited to announce that acclaimed performer and designer Cheryl Platz will serve as toastmaster for the 58th Annual Nebula Awards® Ceremony! The ceremony will take place in Anaheim, CA, on Sunday, May 14, 2023. This year marks the return of the ceremony to an in-person event and continues SFWA's tradition of inviting the global science fiction and fantasy community to take part by livestreaming the festivities.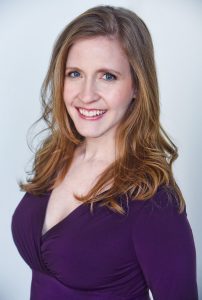 Photo Credit: Michael Doucett
Cheryl Platz is a world-renowned designer, author, game developer, speaker, and actress best known for her work on cutting-edge products from Alexa to Azure, from Disney Parks to The Sims, and her work on multiple Internet TV shows. Her first book, Design Beyond Devices: Creating Multimodal, Cross-Device Experiences, was published by Rosenfeld Media in 2020. For folks new to design, she describes her book as "the design manual for folks who aspire to design the starship bridge of their dreams."
In her current role as Director of User Experience for the Player Platform at Riot Games, Platz leads a team working to build a coherent cross-device experience for millions of players. Her past game development experience includes production, game design, and game writing on a variety of titles, from The Sims Makin' Magic, The Sims 2, and The Urbz to the Chronicles of Narnia and Disney Friends.
Platz's acting career includes credits on Internet shows such as Shadowrun: Corporate SINs, voice-over credits for The Sims 2 (DS) and BATTLETECH (2018) among others, and over 15 years of professional improv comedy performances with Unexpected Productions, Seattle Experimental Theater, and NERDprov. She also owns design education firm Ideaplatz, LLC and has delivered keynotes, workshops, and consulting services on 5 continents and in over a dozen countries.
SFWA President Jeffe Kennedy shared, "We are proud to welcome Cheryl Platz as our 2023 Toastmaster. Platz shares our love of game writing and exploring new worlds — from the page to the movie screen and onto our consoles. We can't wait to see her on the stage of the Airship Nebula on the next stage of its journey."
"Science fiction and fantasy have always been a huge part of my life," remarked Platz, "from growing up with Star Trek to surviving college with Discworld and dreaming of alternative futures with today's Lady Astronaut books. It is a tremendous honor to combine my own experience in writing, games, hosting, and improv to help bring this year's triumphant re-launch of the live Nebulas experience to life not just for in-person audiences, but for live audiences around the world. I look forward to guiding you all on our away mission as the Airship Nebula docks for the first time in years this May for a memorable planetary visit."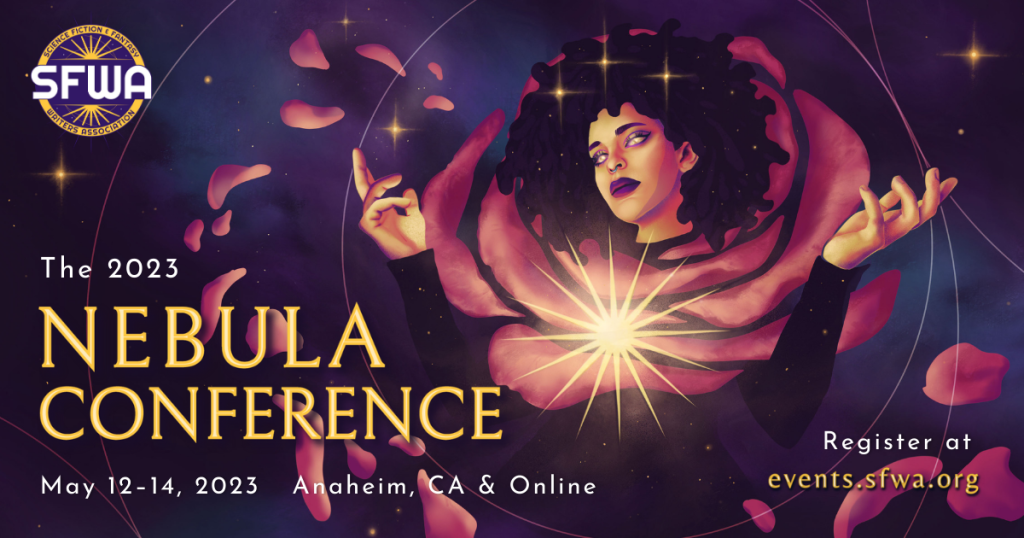 Honoring 2022's outstanding fictional works (the list of finalists), the Nebula Awards Ceremony will be a highlight of the hybrid 2023 Nebula Conference, taking place May 12–14, 2023, online and at the Sheraton Resort at Anaheim. Aspiring and professional storytellers in the speculative fiction genres may benefit from attending the entire professional development weekend full of panels, networking opportunities, and chances to learn from and interact with experts in related fields, such as Ms. Platz. 
Tickets for the Nebula Awards Ceremony banquet, which precedes the ceremony itself, are also available. For questions, contact the SFWA Events Team at events@sfwa.org.