SFWA Adds Poetry and Translation As Qualifying Works for Membership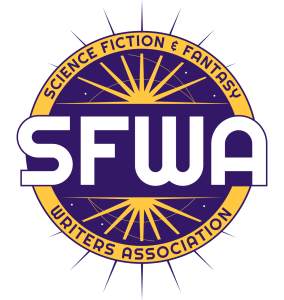 The Science Fiction and Fantasy Writers Association (SFWA) is now accepting poetry and translated fiction as qualifying works for membership in the organization. Interested individuals are welcome to review the full membership guidelines and submit an application.
Since its 1965 founding and 2014 reincorporation as a 501(c)(3) nonprofit, SFWA members have expanded the organization's recognition of where science fiction and fantasy writers live and work, the different mediums modern authors use to reach their audiences, and even added "fantasy" to what was once solely a science fiction association. Our membership eligibility guidelines have evolved accordingly, and adding translation work and poetry as eligible forms of fiction writing is the next step.
In April, SFWA's Full members voted to reverse previous referendums that had disallowed poetry and translated works from qualifying for membership. The SFWA Board recognized that opinions had changed in recent years, and thus held new referendums on both categories of fiction writing. The overwhelmingly positive results (90% yes for poetry; 83% yes for translated works) affirm that SFWA members are eager to welcome poets and translators into the organization.
"I love seeing SFWA embrace all the mediums creators employ to bring original SFF works into the world. Reversing this old, exclusionary decision was past due," said Jeffe Kennedy, SFWA President.
We're excited to welcome poets and translators into the fold, joining prose, game, comics, graphic novel, and screenwriters working on traditional, work-for-hire, self-publishing, and independent career paths. Our combined efforts bolster SFWA's mission of promoting, advancing, and supporting science fiction and fantasy writing. 
Please note that the current SFWA Bylaws still require qualifying works to be written in English. Questions about membership may be directed to office@sfwa.org.