The INDIE FILES: Making Use of Genre and Categories
By Anthony W. Eichenlaub
Genre: A marketing construct. Its only purpose is to get books into the hands of people who will enjoy them.
There are other definitions, of course. People debate endlessly about the essential nature of cyberpunk or whether certain stories qualify as science fiction or fantasy. These conversations are fascinating, fun, and sometimes frustrating.
They also have nothing to do with our discussions here.
For an indie author, genre is a powerful tool for driving readers who will enjoy your books to them. We can build strategies around how our books are classified, but before we do that, we need to understand the different options available.
BISAC
Like many industries, publishing has a standard. Like many industries, this standard is unevenly applied and often entirely ignored.
Book Industry Standards and Communications (BISAC) codes are the accepted subject categorization for books. The codes are used by everything from libraries to retail, and they are reviewed and updated on an annual basis.
Draft2Digital uses BISAC codes, but as of the writing of this article, it uses an older version of them. Ingram Spark uses a more recent iteration. This inconsistency isn't usually a problem, but trends can move fast, so if your books work on the cutting edge of new genres, you may need to deal with a lag.
Proprietary Categories
Many vendors prefer to make their own categories rather than adhere to BISAC. Amazon, most notably, rolls out its own updates using logic that is not visible to authors or readers. Barnes and Noble and Kobo also have their own systems.
These categorization systems are market driven, but they don't always line up with our vision or our understanding of genre. This is where we need to start thinking about strategy.
How to Approach Categories
Many authors consider genre before a single word is written. They decide what to write based on current and expected trends. This is one of the significant advantages of indie publishing. Tools like Publisher Rocket or K-lytics can help authors decipher market opportunities.
Following trends is a risky business. Fads move quickly, and even at the pace of indie publishing, it's possible to be left with a book that is last month's craze.
Whatever the case, when it's time to finally publish, you're going to need to select your categories. Most vendors only allow three to five categories. Three isn't very many, so it's important to choose wisely and make the most out of each choice.
Pick the Obvious
There's usually one genre or subcategory that fits perfectly. Choose it. Get as specific as possible. This sounds obvious, but at least one of your selections shouldn't take much effort. Put all your strategy into the others.
Browse the Top Books
Most vendors list the top books in each category. Are they similar to your book? If someone read one, would your book be a logical next read? The contents of a category are sometimes surprising. Cyberpunk might be almost entirely filled with sci-fi romance. Hard science fiction might be dominated by traditionally published books. Base your decisions on what's there, not what you think should be there.
Consider Popularity
On Amazon, you can find the top several books in each potential category. On those books' product screens, you'll find Best Seller Ranks. A lower number means the book has sold more copies recently. Lots of low ranks mean the category is more popular.
Popular categories have more readers, but a book in a less popular category will have an easier time rising in rank. All else being equal, it's nice to have a mix so that your book can tap into a large reader base while also achieving #1 in a relevant category. This will be useful when you're running promotions.
All Else Isn't Equal
Always remember that genre is a marketing tool that lets your book find readers who will enjoy it. Keeping that in mind should let you think outside of the most obvious categories, but it'll also keep you from wandering somewhere your book doesn't belong. Sure, your book might sell more in a certain category, but will those readers like it?
This isn't just for fun or ego. Readers who aren't a good fit will leave bad reviews. Readers who don't fit won't finish your book or, worse, they will finish your book and the algorithm will start recommending your book to the wrong people.
Hierarchies
This is where things get a little trickier: hierarchies. I have a series of cyberpunk westerns. They fit nicely under the Science Fiction/Cyberpunk category, but they also belong under Westerns/Science Fiction.
Simple, right? They can go in both.
The problem is that putting the book in the Westerns/Science Fiction subcategory means that it also shows up in the Westerns category. Westerns is full of anything in any of the Westerns subcategories, including Westerns/Classic, Westerns/Frontier & Pioneer, and my weird cyberpunk western. Someone coming off the purple sage high of a Zane Grey might pick up my book because the algorithm said that other Western lovers enjoy it. Nine times out of ten they will not.
Same story with my Technothrillers series, which is a subcategory of Thrillers that falls within the main Mystery, Thrillers & Suspense category. Do lovers of technothrillers enjoy my books? Usually, yes. Do people reading cozy mysteries find what they're looking for? No, not really.
You might choose to leave your books in those categories. Make sure your cover and description make it very clear what kind of book it is. This is the rare case where you're working hard to convince people not to buy your book.
Making the Choice
Genre is a powerful and deceptively simple tool for your marketing. Categories drive the algorithms and influence your book's discoverability. It's worth taking the time to do your research and find the right categories for your new book.
It's also worthwhile to reevaluate your backlist. Categories change. Genres shift.
Those readers who will enjoy your book are out there, but they're a moving target. A quick category change might be all it takes to find them.
---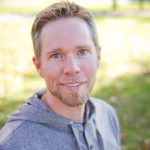 Anthony W. Eichenlaub's stories have appeared in Daily Science Fiction, On-Spec Magazine, Little Blue Marble, and numerous anthologies including A Punk Rock Future and The Community of Magic Pens. His novels range from Minnesota technothrillers to space operas to cyberpunk westerns. His philosophy is that even the most serious science fiction should be absurdly fun. Anthony teaches writing in his local community and is a teaching artist at the Loft Literary Center in Minneapolis. In his spare time, Anthony enjoys landscaping, woodworking, and long walks with his lazy dog. More about his work can be found at https://anthonyeichenlaub.com.