Posts Tagged 'Karl Kroeber'
Featured Book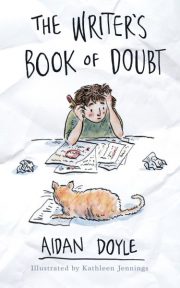 Impostor syndrome. Thinking that your writing sucks. Lost in Submissionland. Overwhelmed by radioactive brain weasels.
The Writer's Book of Doubt contains practical advice and inspiration for dealing with the problems of the writing life.
Featured Member
Gareth Worthington
Scientist. Writer. May Thai Fighter.
Gareth Worthington is an award-winning author with a passion for science, history, martial arts and music. Represented by GHF Literary NYC, and published by Vesuvian Books, he has two novels coming in 2018.
Recent Comments