Hunting for the Home of the First Fandom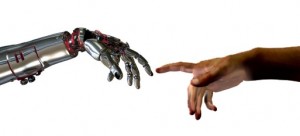 W. Skeffington Higgins has a fascinating post about his quest to find the actual location where the first science fiction fan club met back in 1929.
Last week Rob Hansen pointed out, to Boingboing and Tor.com, that 11 December 1929 was the occasion of the founding meeting of the Scienceers, which seems to have been the first science fiction fan club, at least the first club where the members met in person rather than corresponded.

Science fiction fandom is still going strong after 80 years, and many of us are curious about its early history. Rob has wondered if more information can be found about Warren Fitzgerald, who hosted the first meeting at his home.

An account of the Scienceers by Allen Glasser recalls that Fitzgerald and his wife were black, and they lived somewhere in Harlem in late 1929. They hosted multiple meetings of the Scienceers at their home. Fitzgerald also joined the American Interplanetary Society in 1930; its founders included David Lasser, Nat Schachner, Fletcher Pratt, and other SF people.